Alexandra Zill-Beebe
November 30, 2017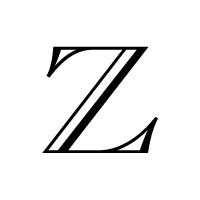 Alexandra (Sanders) Zill-Beebe, 36 of Matamoras, PA passed away, Thursday, November 30, 2017 at Bon Secours Community Hospital, Port Jervis, NY. She graduated from Wallenpaupack Area High School, Hawley, PA and Keystone College, LaPlume, PA.

Born September 3, 1981 in Newton, NJ, she was the daughter of Robert and Grace (Gregovich) Sanders. On May 31, 2015 she married her best friend and greatest confidante, Matthew Beebe, in a ceremony overlooking the Endless Mountains in Rome, PA.

Alexandra's legacy continues through her husband, Matthew, son Evan "Reed" Beebe, father Robert and brother, Ryan Sanders of Greeley, PA, her father and mother-in-law, Robert and Mary Beebe of Rome, PA, and her extended family and closest friends. She was predeceased by her mother, Grace.

Though short, she lived a full life, cultivating many passions and talents, to include exploring the outdoors, hunting for fossils, crafting of all kinds, creating gourmet meals, decorating for every occasion, enjoying music and reading everything she could. While she found joy in many things, her greatest pleasures came from family.

Known to friends and family as Alex, Al or Lexi, it was the more recent monikers of Mrs, wife and ma-ma-ma that meant the most to her. Those who had the opportunity to know her, loved her.

Her family will receive friends at Stroyan Funeral Home, 405 West Harford St., Milford, PA on December 9, 2017 at 11:00 with the memorial service at noon.




December 9, 2017
11:00 a.m.
Visiting
Stroyan Funeral Home
405 W. Harford Street
Milford, PA 18337
Get Driving Directions
December 9, 2017
12:00 p.m.
Memorial Service
Stroyan Funeral Home
405 W. Harford Street
Milford, PA 18337
Get Driving Directions
Share this Obituary:
Support the family of
Alexandra Zill-Beebe