Evelyn R. Masellis
July 31, 2019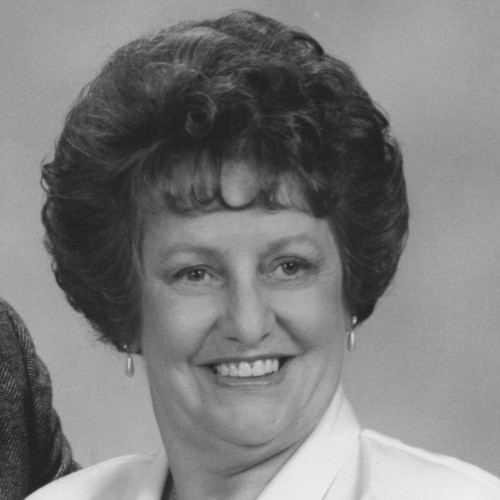 Evelyn Roe Masellis was born on January 29, 1935 to the late Dora and Albert Roe of Mill Rift, PA. When Evelyn entered Heaven at St. Joseph's Place on July 31, 2019, she was reunited with her beloved husband, Joe Masellis, of Seneca, SC; brother, Lester Roe and sister, Juanita Roe. She is survived by two sisters, Gwendolyn Fuller of Circleville, NY and Shirley Estok and her husband Joe of Milford, PA; her twins, Albert Carl and his wife Dolores of Wyalusing, PA and Wannetta Slattery of Milford, PA; 5 granddaughters; 1 grandson; 4 great-granddaughters; 6 great-grandsons; 1 great-great-granddaughter; nieces; nephews and a lifetime of friends.

Evelyn loved to sing especially with all her grandchildren. You could always find her humming and singing while tending to her plants and collection of bonsai. She had a magnificent green thumb. She was always proud of her twins and loved to brag about them.

Evelyn had a special knack for making people feel so truly loved and uniquely special. She wanted to know everything about you and she loved us all a bushel and a peck. She touched our hearts and will be forever missed. May heaven have a golden spoon and an endless supply of dessert.

Friends may call at Stroyan Funeral Home, 405 W. Harford St., Milford, PA on Friday, August 2, 2019 from 2 to 4 and 7 to 8 PM. Funeral services will follow 8 PM at the funeral home on August 2, 2019 with Rev. Keith Raser officiating.

Final interment will be held 10 AM Tuesday, August 6, 2019 at Mill Rift Cemetery, Mill Rift, PA.

Memorial donations may be made to Milford Volunteer Ambulance, PO Box 1369, Milford, PA 18337.

Arrangements made by Stroyan Funeral Home, 405 W. Harford St., Milford, PA 18337 (www.stroyanfuneralhome.com).



August 2, 2019
2-4 & 7-8 p.m.
Calling Hours
Stroyan Funeral Home
405 W. Harford Street
Milford, PA 18337
Get Driving Directions
August 2, 2019
8:00 p.m.
Funeral Services
Stroyan Funeral Home
405 W. Harford Street
Milford, PA 18337
Get Driving Directions
August 6, 2019
10:00 a.m.

Interment
Mill Rift Cemetery

Mill Rift, PA
Share this Obituary:
Support the family of
Evelyn Masellis