Tracy Ann Zientek
March 14, 2016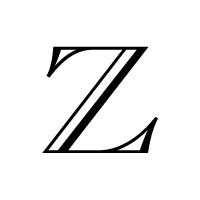 Tracy Ann Zientek, 43 of Shohola, PA passed away, Monday, March 14, 2016 at home. She was a former Operations Supervisor for JB Hunt Transportation, Newburgh, NY. The daughter of Jay and Eleanor (Tracy) Zientek she was born February 27, 1973 in Mount Kisco, NY.

Survivors include her Fiancé of 19 years Dorrel Harvey; mother Eleanor Zientek Martin of VA; sister Cherryl Cascioli of NC; five stepchildren Kadene Harvey, Anisa Harvey, Amanda Harvey all of NY, Erica Harvey, Nishka Harvey both of Jamiaica, three step grandchildren Victoria, Kaden, Adrian and three nephews Brady, Anthony and Michael

Family will receive friends at Stroyan Funeral Home, 405 West Harford St., Milford, Pa on Thursday, March 17, 2016 from 5 to 6 PM. A memorial service will be held at the funeral home on March 17, 2016 at 6 PM with Rev. Thomas Major officiating.

Memorial donations may be made to the Pike County Humane Society, PO Box 255, Milford, PA 18337.


March 17, 2016
5:00 - 6:00 p.m.
Visiting
Stroyan Funeral Home
405 W. Harford Street
Milford, PA 18337
Get Driving Directions
March 17, 2016
6:00 p.m.
Memorial Service
Stroyan Funeral Home
405 W. Harford Street
Milford, PA 18337
Get Driving Directions
Share this Obituary:
Support the family of
Tracy Zientek