Doris Yulfo
June 30, 2018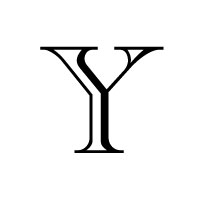 Doris Lynn Yulfo, 64 of Milford, PA passed away Saturday, June 30, 2018 at home. She was a retired Lead Operator for Metropolitan Transportation Authority, New York, NY. Doris loved spending time with her girls, helping them to grow and flourish. She enjoyed the peace and quiet relaxing on the lake at the Promised Land Park.

The daughter of the late Donald and Grace (Praetorius) Bradshaw she was born September 14, 1953 in Baldwin, NY. She was married to Edward Yulfo.

Doris leaves behind her husband Edward; two daughters Julianne and Jennifer; brother Les Bradshaw and his wife Liz; niece Grace and her Fiancé Corey; nephew Jason and his wife Lili, nephew David and step brother Roy Bradshaw and his wife Gail.

Family will receive friends at Stroyan Funeral Home, 405 West Harford St., Milford, PA on Monday, July 9, 2018 from 3 to 5 PM. Funeral services will be held at Stroyan Funeral Home on July 9, 2018 at 5 PM with Dave Salmond of Milford Congregation of Jehovah Witness will provide the talk.



July 9, 2018
3:00 - 5:00 p.m.
Visiting
Stroyan Funeral Home
405 W. Harford Street
Milford, PA 18337
Get Driving Directions
July 9, 2018
5:00 p.m.
Funeral Services
Stroyan Funeral Home
405 W. Harford Street
Milford, PA 18337
Get Driving Directions
Share this Obituary:
Support the family of
Doris Yulfo