Wayne R. Yerkes
May 2, 2014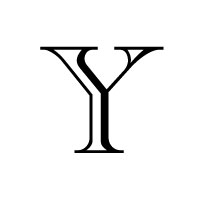 Wayne R. Yerkes, 71 of Shohola, PA passed away Friday, May 2, 2014 at Morristown Medical Center, Morristown, NJ. He was a retired Director of Logistics for International Specialty Products, Wayne, NJ and a U. S. Airforce veteran serving from 1961 to 1964.
The son of the late Richard and Dorothy (Marazzi) Yerkes he was born March 25, 1943 in Philadelphia, PA. He was married to Dale (Kecherson) Yerkes on October 25, 1988 in Parsippany, NJ.
Survivors include his wife; son Jeremy Yerkes and his wife Kerry of Hilton Head, SC; step daughter Amanda Amavile of Rockaway, NJ; brother William Yerkes of Drums, PA and two grandsons Liam and Ronan.
Family will receive friends at Stroyan Funeral Home, 405 West Harford St., Milford, PA on Wednesday, May 7, 2014 from 3 to 4 p.m. A memorial service will be held at the funeral home on May 7, 2014 at 4 p.m. with Rev. Luana Scott Cook officiating.
Family request memorial donations be made to Delaware Valley Raptor Center, 416 Cummins Hill Road, Milford, PA 18337 or Vietnam Veterans of America.
May 7, 2014
3 - 4 p.m.
Visiting Hour
Stroyan Funeral Home
405 West Harford Street
Milford, PA 18337
Get Driving Directions
May 7, 2014
4 p.m.
Memorial Service
Stroyan Funeral Home
405 West Harford Street
Milford, PA 18337
Get Driving Directions
Share this Obituary:
Support the family of
Wayne Yerkes