Lynn M. Wright
July 7, 2019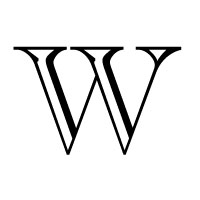 Lynn Marie Wright, 58, of Hawley, PA passed away at home on Sunday, July 7, 2019. She was a Naturopath for Lynn's Healing Zone in Hawley, PA.

The daughter of the late Edmund and Gertrude (Becker) Wright, she was born on March 19, 1961 in New Jersey. Lynn leaves behind her husband, Robert David Hellyer; her beloved dogs, Maddy, Coco, Murphy and Della Lou and her beloved horses Sir Brave Heart and Hehawati.

Cremation will be private at the convenience to the family at MacLennan Hall Crematorium, Milford Twp., PA. A memorial service will be held on Thursday, August 8 at 7 PM at the Tanglewood Access Area on Route 507 in Tafton, PA. All are welcome to attend.

Because of her profound love of all animals, memorial donations may be made to Pike County Humane Society, P.O. Box 255, Milford, PA 18337.

Arrangements were made by Stroyan Funeral Home, 405 West Harford Street, Milford, PA 18337 (www.stroyanfuneralhome.com).


Share this Obituary:
Support the family of
Lynn Wright