Irene Wright
October 3, 2016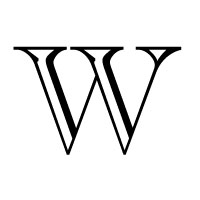 Irene Wright, 52 of Matamoras, PA passed away on October 3, 2016 at home. Irene was raised in Warwick, NY where she spent most of her childhood raising and training horses. She enjoyed working at local farms with her brothers and sister during her free time. Her adult life was dedicated to being a loving mother to her five children, whom she loved dearly. In addition, she was a loving wife for 25 years to her supportive husband Vinny. She will be greatly missed by many of her family and friends and will be remembered as being the family backbone, persistently guiding them through the many obstacles of life.

The daughter of Raymond and Yoshiko (Etsumoto) Wright she was born on December 30, 1963 in Goshen, NY. She was married to Vincent Marmora.

Survivors include her husband, Vincent; children Victoria Wright, Crystal Grady, Tiffany Ferguson, Vincent Marmora and Cassandra Marmora; grandchildren Jeffrey Oliver, Jalen Oliver, William Coleman, Scarlett Coleman and Caleb Grady; brothers Donald Wright, Peter Wright, Raymond Wright and Glenn Wright.

Graveside services will be held at St. Stephens Cemetery, Warwick, NY on Saturday October 8, 2016 at 11 AM.

Arrangements by Stroyan Funeral Home, 405 West Harford St., Milford, PA (www.stroyanfuneralhome.com).


October 8, 2016
11:00 a.m.
Graveside Services
St. Stephens Cemetery
75 Sanfordville Road
Warwick, NY 10990
Get Driving Directions
Share this Obituary:
Support the family of
Irene Wright