Nellie Jane Wakefield
April 10, 2019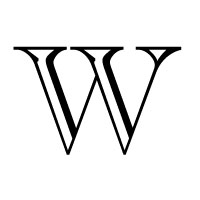 Nellie Jane Wakefield, 84, formerly of Blacklog Valley Road, Orbisonia, PA, died Wednesday, April 10, 2019 at AristaCare at Woodland Park, Orbisonia, PA.

Born June 20, 1934 in Shirley Twp., Huntingdon Co., PA, she was a daughter of the late Ralph and Willa (Lane) Wakefield.

She is survived by one sister, Helen Blecher of Elizabethtown, PA and a number of nieces and nephews. She was preceded in death by 2 brothers, Ralph Wakefield, Sr and Richard Wakefield and one sister, Dorothy Krause.

She was a member of the Orbisonia Church of the Nazarene, Rockhill Furnace, PA and the Red Hat Society.

Funeral services will be held at 2:00 PM, Sunday, April 14, 2019 at the Martin R. Brown Funeral Home, 565 Ridgley St., Orbisonia, PA with Rev. Beverly Skopic officiating. Interment will be made privately at Newton Hamilton Memorial Cemetery. Friends may call at the funeral home one hour prior to the service on Sunday.


April 14, 2019
1:00 p.m.
Visiting
Martin R. Brown Funeral Home
565 Ridgley Street
Orbisonia, PA 17243
Get Driving Directions
April 14, 2019
2:00 p.m.
Funeral Services
Martin R. Brown Funeral Home
565 Ridgley Street
Orbisonia, PA 17243
Get Driving Directions
Share this Obituary:
Support the family of
Nellie Wakefield