John Thomas Varner
February 24, 2018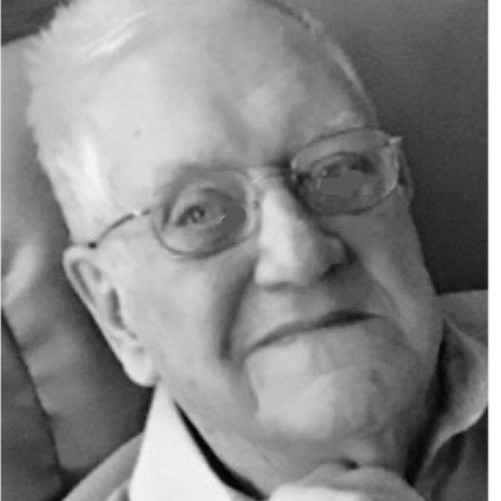 John Thomas "Tom" Varner, 92, Hares Valley, Mapleton Depot, PA died Saturday morning, February 24, 2018 at the Veteran's Home, Hollidaysburg, PA where he had resided for the past 9 months.

He was born August 7, 1925 in Union Township, Huntingdon County to Benjamin Franklin and Villa Essatilla (Shore) Varner. He was preceded in death by his brothers Frank, Raymond, Harrison, and Jay Varner and sisters Nelda Gagemeier, Ethel Armstrong, Zola Brechbiel, Vera Try and Eunice Parks. He is survived by his sister Lolita Snyder, Burnt Cabins, PA.

Mr. Varner was married to Sara Gladys Long on November 28, 1947. They were married for 62 years until her death on May 14, 2010. Their daughters Villa Bowles of Mapleton Depot and Glenda Prokopick and husband Richard of Hershey survive. A son-in-law William Bowles died in 2008.

He is survived by 5 granddaughters: Angela Parsons and husband Douglas, Deneen Hall and husband Richard, Samantha Sunderland and husband Brian, Sarah Crawford and husband Douglas, and Christine Prokopick Wolf and husband Robert. There are 15 great grandchildren and 2 step great grandchildren along with 6 great-great grandchildren and numerous nieces and nephews.

Mr. Varner was a World War II veteran who served in the European African Middle Eastern Theatre in Italy. He was part of the 1st Armored Division
(Old Ironsides) 6th Armored Infantry Battalion, Headquarters Service Company. He served in the Rome-Arno, North Apennines, and the Po Valley. Prior to the end of the war, he was assigned to the 101st Tank Destroyer Battalion preparing to go to Japan when the war ended.

In his life, he worked at the Harbison –Walker and North American Refractories, Mt. Union, Milton Hershey Schools, Hershey, PA, J. C. Blair Hospital, Huntingdon, and retired from Owens- Corning Fiberglas, Huntingdon in 1989. After retirement, he worked at various grocery stores helping load groceries for customers.

In his younger days, Mr. Varner loved to square dance and polka. He loved to visit friends and relatives and to receive visitors. He was known for making sticky buns and on those days the house was busy!

He was a member of the Beech Run Church of the Brethren, Mapleton Depot and also a member of the Bricktown Senior Citizens.

Funeral services will be held at 11:00 AM, Saturday, March 3, 2018 at Beech Run Church of the Brethren, Mapleton Depot, PA with Pastor Ernie Dell and Pastor Connie Maclay officiating. Interment will be at Bowman's Chapel Cemetery, Mapleton Depot. Friends may call at the Martin R. Brown Funeral Home,
565 Ridgley Street, Orbisonia, PA from 5-8:00 PM on Friday and at the church one hour prior to the service on Saturday.

In lieu of flowers, memorial contributions may be made to Beech Run Church of the Brethren, 14918 Hares Valley Road, Mapleton Depot, PA 17052.



March 2, 2018
5:00 - 8:00 p.m.
Calling Hours
Martin R. Brown Funeral Home
565 Ridgley Street
Orbisonia, PA 17243
Get Driving Directions
March 3, 2018
10:00 a.m.
Funeral Services
Beech Run Church of the Brethren
14918 Hares Valley Road
Mapleton Depot, PA 17052
Get Driving Directions
March 3, 2018

Interment
Bowman's Chapel Cemetery

Mapleton Depot, PA 17052
Share this Obituary:
Support the family of
John Varner