David Edward Tyson, Sr.
November 20, 1935 - December 21, 2020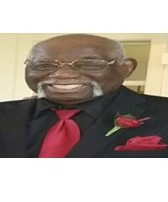 On December 21, 2020, David Edward Tyson Sr., a
native Washingtonian, born November 20, 1935 passed peacefully at the Veterans Administration Hospital in Washington, DC. He was preceded in death by his mother, Janie Rucell Tyson, sister, Ann Jackson, aunt, Mary Waters, son, David Edward Tyson Jr., nephew, Jimmy Tyson, niece, Nikisha Richard , Bre' Nea Franklin and
David was married to Pamela Tyson in 1972. In this union, they had one daughter and three other children from a previous union. He treasured his children and embraced the uniqueness in each of them. David received his early education and achievements at Cardozo High School in Washington, DC. He resided in Mt. Rainer, Md but his childhood was in the LeDroit Park area. After high school, he decided that he wanted to broaden his horizon and joined the US Army in 1954.
After an honorable discharge, David became a Special Policeman at The Howard Theater and other locations throughout the District of Columbia. He was blessed to work for the Washington National Cathedral and the National Cathedral School for Girls in various roles and departments from 1997- 2017, and retired after 20 years of service. David was a quiet, loving, stern, charming, educated, and active gentle being who was loved and respected by colleagues and students alike. He was an avid fan of the Washington Football Team, Nationals Baseball Team and Washington Wizard. He enjoyed dancing and hosting family gatherings being humbly known as the Camera Guy. Taking long walks and lounging at home with Pam and his brown Shepherd dog, Precious, at the end of the day made his days complete. Travelling was a pure joy in his life and he enjoyed cruising the open seas. At any given moment, he and Pam would jump in the car with huge smiles on their faces and follow wherever his spontaneous thoughts took them. More of his fond memories included attending many reunions (Rock Creek Park) where he could catch up with former classmates and friends. He was such a devoted, loyal and generous person, always willing to help others in need, even total strangers.
David was a member of several social clubs. He was most impressed with the DMV Athletics in Action, which focuses on promoting and educating college students in obtaining scholarships.
He leaves to cherish his memories his loving wife, Pamela, daughters: Carlyle Prince, Cortni Tyson Brooks (husband Omari), son: Earl Tyson, Sr., step daughter Robbin Ebb, grandchildren, Taiwon, Marvin, Marquis, Takima Prince, Ramon, David, Immanuel Brooks, Earl Tyson, Jr., Tiffany, Brittany, Davon, Nikko, Tony Tyson, Anya-Rae Holland (2) devoted nieces: Beverly Harley, Jackie Tyson, (3) nephews: Joey Jackson, Clifford and Grant Tyson, loyal cousins: Audrey & Charles Ellis, brother in law, Herbert Taylor (wife Brenda), sister Gloria and her husband Pearson Liddell, both attorneys, (8) great grandchildren & (9) great, great grandchildren, (18) great, great nieces & nephews, (13) great, great, great nieces & nephews,, and a host of other relatives and so many great friends.
The service for the late Mr. David E. Tyson will be Live Streamed at rnhorton.com
February 23, 2021
10am
Viewing
The Horton Chapel
600 Kennedy Street
Washington, DC 20011
Get Driving Directions
February 23, 2021
11am
Celebration of Life
The Horton Chapel
Washington, DC 20011
Get Driving Directions
Share this Obituary:
Support the family of
David Tyson, Sr.