David E. Tyson, Jr.
December 17, 2015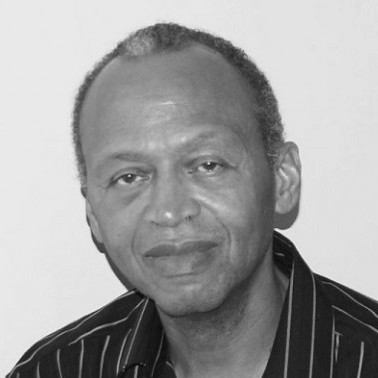 David Edward Tyson, Jr. was born April 9, 1953 to the late Willie Mae Tyson and David E. Tyson, Sr. in Washington, DC. Our beloved was called home to eternal rest on December 17, 2015. David attended Douglas Junior High School in Washington, DC and Kent School in Kent, Connecticut, a college preparatory high school. At Kent, he was an honor-roll student and a letter winner on the Varsity Football team, Varsity Basketball team, Varsity baseball team and a member of The Cum Laude Society. David worked for the Department of Finance as an Payroll Supervisor in DC Government and Assistance Manager at Ace Hardware Inc. until he departed this earthly life.
David was known for his huge, genuine and contagious smile. His kindness and helpful spirit would draw you in no matter who you were. He always expressed Love for his family and gatherings. David was passionate about cooking. Known as the Chef of the family, his mouth watering specialty dishes would include Macaroni and Cheese, Sweet Potato Pies and Sloppy Joe made from scratch. He put his foot in every meal leaving you wanting more or gaining a few pounds. (Yumm) David's other passion, reading, speaks for itself. You would hardly ever see him without a non-fiction book and The Holy Bible in his grasp. Needless to say, he had a small library that spanned from Bible Theology to Star Wars. "May the Force be With You". David was an avid tennis player and bowler. If you wanted to learn from him, all you had to do was ask. He simply Loved Life and All that crossed his Path. David accepted Jesus Christ as his Lord and Savior at an early age. He became a member of Union Wesley AME Zion Church which truly filled a void in his life. Above all things, his biggest joy was having a closer relationship with God. One of his favorite songs is "Every Praise" and his favorite scripture is John 14:1-6. He departed from this earth but not from our hearts. David will be deeply missed. May his soul rest in peace.
David was preceded in death by his mother, Willie Mae Tyson in 2001 and a brother, Aaron M. Ebb in 1992.
David leaves to cherish his memory, sisters, Carlyle N. Prince, Robbin A. Ebb, Cortni Tyson, and a brother Earl Tyson, Sr. Nieces: Takima Prince, Elaine Williams, Tiffany Tyson; Brittani Tyson and A'nya-Rae Holland (Goddaughter). Nephews: Taiwon Prince, Marvin (IKE) Prince, Earl Tyson, Jr., Marquis Prince, Davon Gray, Nicho Tyson, Antoine Belt , Wayne Burton, Step Mother Pam Tyson and a host of relatives and friends.
December 28, 2015
10:00 a.m.
Visitation
Union Wesley African Methodist Episcopal Zion Church
1860 Michigan Avenue NE
Washington, DC 20017
Get Driving Directions
December 28, 2015
11:00 a.m.
Funeral Service
Union Wesley African Methodist Episcopal Zion Church
1860 Michigan Avenue NE
Washington, DC 20017
Get Driving Directions
Share this Obituary:
Support the family of
David Tyson, Jr.