George D. Truax
April 2, 2017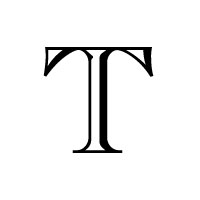 George D. Truax, 89, formerly of Saltillo, PA, went to be with the Lord Sunday, April 2, 2017 at AristaCare at Huntingdon Park, Huntingdon, PA.

Born May 17, 1927 at Big Cove Tannery, PA, he was a son of the late George D. & Mable (Hill) Truax, Sr. He was united in marriage to the former Della Margaret Kough on April 21, 1946 at the First Baptist Church of Saltillo parsonage. Mrs. Truax survives at their home.

He is also survived by two daughters, Sandra Witters of Cassville, PA and Paula Pinard and husband Louis of Willis, TX, seven grandchildren, seven great grandchildren and two great great grandchildren. Two brothers and two sisters preceded in death.

Mr. Truax was a member of the First Baptist Church of Saltillo. He graduated from Orbisonia High School in the Class of 1945.

He retired from PennDot as an inspector after 27 years service. He also operated Truax Concessions for a number of years.

During his life he enjoyed hunting, going to church, watching western movies and listening to country music.

The funeral service will be held at 11:00 AM, Thursday, April 6, 2017 at the Robert I. McClain Funeral Home, 245 Seminary St., Cassville, PA with Rev. David Ford officiating. Interment will be made at Saltillo Cemetery. Friends may call at the funeral home 7 - 9 PM Wednesday and one hour prior to the service on Thursday.

In lieu of flowers, memorial contributions may be made to the First Baptist Church of Saltillo, P. O. Box 142, Saltillo, PA 17253.


April 5, 2017
7:00 - 9:00 p.m.
Calling Hours
Robert I. McClain Funeral Home
245 Seminary Street
Cassville, PA 16623
Get Driving Directions
April 6, 2017
10:00 a.m.
Funeral Service
Robert I. McClain Funeral Home
245 Seminary Street
Cassville, PA 16623
Get Driving Directions
April 6, 2017

Interment
Saltillo Cemetery

Saltillo, PA
Share this Obituary:
Support the family of
George Truax