Wanda K. Thurber
February 13, 2019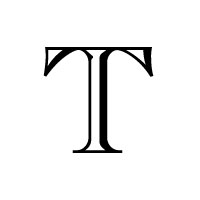 Wanda K. Thurber, 67, of McConnellsburg, PA, died Wednesday, February 13, 2019 at the Fulton County Medical Center, Mcconnellsburg, PA.

Born April 17, 1951 in Springfield Twp., Huntingdon Co., PA, she was a daughter of the late Merrill and Cleo (Long) Fraker. She was united in marriage to Samuel Thurber who preceded in death July 30, 1972.

She is survived by four children, Rodney Fraker, Sr. and wife Kelly of Shade Gap, PA, Amy Thurber of Three Springs, PA, Mary Pittman of Needmore, PA and Gary Shives of Big Cove Tannery, PA. Also surviving are nine grandchildren, one great grandson and two siblings, Betty Downin and husband Earl of Harrisonville, PA and Martin Fraker and wife Lois of Three Springs, PA. She was preceded in death by one grandson and two sisters, Carolyn Henry and Patricia Mellott.

Mrs. Thurber had attended the Walnut Grove Church of God, RD, Three Springs, PA.

During her life she was primarily a homemaker.

Funeral services will be held at 11:00 AM, Saturday, February 16, 2019 at the M. R. Brown Funeral Home, 301 Pitt St., Hustontown, PA with Pastor Berry Brown officiating. Interment will be made privately at Walnut Grove Cemetery, RD, Three Springs, PA. Friends may call at the funeral home 6 - 8 PM on Friday and one hour prior to the service on Saturday.


February 15, 2019
6:00 - 8:00 p.m.
Calling Hours
M. R. Brown Funeral Home
301 Pitt Street
Hustontown, PA 17229
Get Driving Directions
February 16, 2019
11:00 a.m.
Funeral Services
M. R. Brown Funeral Home
301 Pitt Street
Hustontown, PA 17229
Get Driving Directions
Share this Obituary:
Support the family of
Wanda Thurber