Christopher Sullivan
February 26, 2018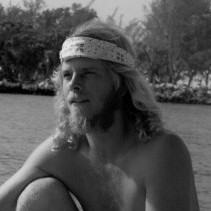 Christopher Sullivan, 59, of Dingmans Ferry, PA passed away at home on Monday, February 26, 2018. He was a self-employed carpenter, a member of the Walpack Historical Society, loved fishing, hiking and his golden retrievers. He was formerly a resident of Sparta, NJ and graduated from Sparta High School in 1977.

The son of the late Lawrence F. and Dolores (Stoddart) Sullivan, he was born on January 28, 1959 in Paterson, NJ.

Christopher leaves behind his siblings, Mark Sullivan and his wife Karen of Dingmans Ferry, PA, Meagen Patrick and husband Seth of Madison, CT, Lisa Tobey and husband David of Lansdale, PA, Matthew Sullivan and his wife Marci of Madison, CT and Terence "Terry" Sullivan and his wife Kara of Orange, CT and 15 nieces and nephews.

A Mass of Christian Burial will be celebrated 10 AM at St. Patrick's Church, 111 E High St, Milford, PA on Saturday, March 10, 2018 with Rev. Alfred Vito officiating.

In lieu of flowers, memorial donations may be made to the American Cancer Society, P.O. Box 22478, Oklahoma City, OK 73123.

Arrangements made by Stroyan Funeral Home, 405 W. Harford Street, Milford, PA (www.stroyanfuneralhome.com).


March 10, 2018
10:00 a.m.
Mass
St. Patrick's Church
111 E. High Street
Milford, PA 18337
Get Driving Directions
Share this Obituary:
Support the family of
Christopher Sullivan