Arnetha M. Stovall
June 19, 2016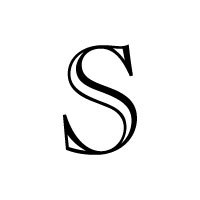 Arnetha (Mitchell) Stovall, a native Washingtonian, peacefully departed this earth on June 19, 2016 to rest with her husband, Samuel C. Stovall and her son Kirk S. Stovall, DMD, who passed away on the same day in 1995. She also was predeceased by sisters, Annie A. Mason and M. Virginia Stovall; brothers George R., II, Earl E. and Ellsworth M. Mitchell. She leaves to cherish her memories her sons, Michael L, Neal C. and Grant B. Stovall; sister, Elaine P. Hatchett and brother, Edward L. Mitchell; daughter-in-law Diana B. Stovall and close family friend Vernon Spearman, four grandchildren, two great-grands and many nieces, nephews and friends.

Funeral services will be held at Randall Memorial Methodist Church, 1002 46th St., NE, on Saturday, July 2. Viewing from 10 – 11am, Funeral Service 11 – 12pm. Interment at Harmony Cemetery in Hyattsville, MD. Family and friends are invited to the Repast at the church.

In lieu of flowers, contributions can be made to Randall Memorial United Methodist Church.

Funeral arrangements by Bianchi Funeral Service, LLC.


July 2, 2016
10:00 a.m.
Viewing
Randall Memorial Methodist Church
1002 46th Street NE
Washington, DC 20019
Get Driving Directions
July 2, 2016
11:00 a.m.
Funeral Service
Randall Memorial Methodist Church
1002 46th Street NE
Washington, DC 20019
Get Driving Directions
July 2, 2016
Interment
National Harmony Memorial Park
7101 Sheriff Road
Hyattsville, MD 20785
Get Driving Directions
Share this Obituary:
Support the family of
Arnetha Stovall