Betty M. Stevens
November 16, 2018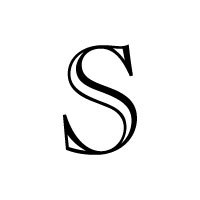 Betty M. Stevens, 93, formerly of Pogue, RD, Three Springs, PA, died at 1:55 AM, Friday, November 16, 2018 at AristaCare at Woodland Park, Orbisonia, PA.

Born May 3, 1925 in Cromwell Twp., Huntingdon Co., PA, she was a daughter of the late Robert & Ella (Booher) Jacka. She was united in marriage to Clifford P. Stevens on August 14, 1943 at Orbisonia, PA. Mr. Stevens preceded in death August 20, 2002.

She is survived by one daughter, Brenda Metzgar and husband Sam of James Creek, PA, three grandchildren, Rena Barry, Tonya Smith and Tim Cisney, Jr., five great grandchildren, Kyle Barry, Kayla Barry, Cassie Smith, Amanda Erwin and Gary Smith, one great great grandson, Brody Erwin and two nieces, Arlene Goss and Marian Allison. She was the last surviving member of her immediate family. She was preceded in death by one son, Gary Stevens, three brothers, Clair, Thomas and Norman Jacka and four sisters, Elsie Jacka, Myrtle Cohenour, Emma Brown and Viola Bowen.

Mrs. Stevens was a member of the Fairview Evangelical Church, RD, Three Springs, PA and the Red Hat Society, Mt. Union, PA. She was a graduate of Orbisonia High School.

She retired from Dallco Industries, Inc., Rockhill Furnace, PA, after many years service. Prior to that she was employed at the former Neu Bridge Diner, Mt. Union, PA and Top's Diner, Mill Creek, PA.

Private funeral services will be held at the convenience of the family at the Martin R. Brown Funeral Home, Orbisonia, PA. Private interment will be made at Fairview Cemetery, RD, Three Springs, PA.

In lieu of flowers, memorial contributions may be made to the Fairview Evangelical Church, 20091 Fairview Church Road, Three Springs, PA 17264 or to the Huntingdon County Humane Society, 11371 School House Hollow Road, Huntingdon, PA 16652.


Share this Obituary:
Support the family of
Betty Stevens