Zachary T. Steel
March 2, 2016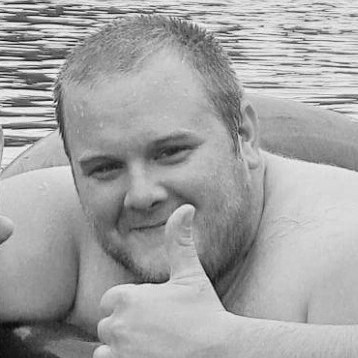 Zachary Tyler Steel, 24, Happy Hills Road, Huntingdon, PA died at 12:47 PM, Wednesday, March 2, 2016 at J. C. Blair Hospital, Huntingdon, PA.

Born October 15, 1991 at Huntingdon, he was the son of Randall Steel, Jr. and step mother Angela Brady-Steel, Doylesburg, PA and Gretchen (Henderson) Foster and stepfather, Dennis of Dudley, PA.

Mr. Steel is survived by his paternal grandparents, Randall Steel Sr. and wife Linda, Huntingdon; maternal grandfather, Lee Henderson, Calvin, PA; maternal great grandparents, Frank and Rose Henderson, Newburg, PA; paternal step grandparents, Rodney and Kathy Wilhelm and George and Brenda Hockenberry, all of Doylesburg; and paternal step great grandmother Barb Piper, also of Doylesburg.

Two sisters, Adrianna Henderson, Mill Creek, PA and Laken Steel, Doylesburg and three step brothers Logan and Levi Brady and Marshall Goshorn, all of Doylesburg, also survive.

In addition, Mr. Steel is survived by two aunts Lisa Steel, Mill Creek and Cindy Henderson, Todd, PA, two uncles, Michael Himes, Farr West, Utah and Mark Henderson, Calvin, PA, along with a nephew Liam Henderson, Mill Creek and three nieces, Lindsey Himes, Huntingdon and Roxanne and Roberta Himes, both of Utah.

Mr. Steel had attended the Calvin United Methodist Church, Calvin, PA.

He was last employed by Lewis Tree Service, New York.

A 2010 graduate of Mount Union High School, he also attended the Huntingdon County Vo-Tech School.

Mr. Steel was an outdoorsman who enjoyed hunting, and riding 4-wheelers and motorcycles. He loved to spend time with his family and friends.

Funeral services will be held at 2:00 PM, Sunday, March 6, 2016 at the Robert I. McClain Funeral Home, Cassville, PA with Pastor Todd Christine officiating. Interment will be at Cassville Cemetery. Friends may call at the funeral home from 5—8:00 PM on Saturday and one hour before the service on Sunday.

In lieu of flowers, memorial contributions may be made to the McClain Funeral Home, c/o Martin R. Brown Funeral Home, P. O. Box 220, Orbisonia, PA 17243 to help defray funeral costs.


March 5, 2016
5:00 - 8:00 p.m.
Calling Hours
Robert I. McClain Funeral Home
245 Seminary Street
Cassville, PA 16623
Get Driving Directions
March 6, 2016
1:00 p.m.
Funeral Services
Robert I. McClain Funeral Home
245 Seminary Street
Cassville, PA 16623
Get Driving Directions
March 6, 2016

Interment
Cassville Cemetery

Cassville, PA 16623
Share this Obituary:
Support the family of
Zachary Steel