Nancy L. Smith
November 26, 2016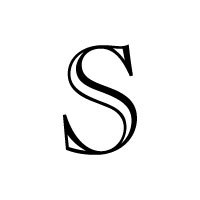 Nancy L. Smith, 79, formerly of Blacklog Valley and Reedsville, PA and more recently a resident of Juniper Village, Meadville, PA, died Saturday, November 26, 2016 at Juniper Village.

Born March 8, 1937 at Huntingdon, PA, she was a daughter of the late Harrison & Nellie (Burkett) Steninger. She was united in marriage to Herbert L. Smith on October 14, 1961. Mr. Smith preceded in death May 25, 2002.

Surviving are three children, Bethany Smith of Alameda, CA, Rebecca Smith of Conneaut Lake, PA and Matthew Scott Smith of Reedsville, PA and five grandchildren, Abigail Postlewaite, Robert Postlewaite, Jennifer Postlewaite, Maura Horning and Garret Horning. She is also survived by three siblings, Jane Summers of Carlisle, PA, Louis Steninger of Litiz, PA and Larry Steninger of Landisville, PA and Doris Snyder of North Tonawanda, NY, who, for a time, was reared with Mrs. Smith. One sister, JoAnn Hutchison, preceded in death.

Mrs. Smith had attended the Rockhill Church of the Brethren, Rockhill Furnace, PA. During her life she was a homemaker.

A funeral service will be held at 2:00 PM, Wednesday, November 30, 2016 at the Martin R. Brown Funeral Home, 565 Ridgley St., Orbisonia, PA. Interment will be made at Byron Run Cemetery, Blacklog Valley Road, Orbisonia, PA. Friends may call at the funeral home one hour prior to the service on Wednesday.


November 30, 2016
1:00 p.m.
Visiting
Martin R. Brown Funeral Home
565 Ridgley Street
Orbisonia, PA 17243
Get Driving Directions
November 30, 2016
2:00 p.m.
Funeral Service
Martin R. Brown Funeral Home
565 Ridgley Street
Orbisonia, PA 17243
Get Driving Directions
November 30, 2016

Interment
Byron Run Cemetery

Blacklog Valley Road
Orbisonia, PA 17243
Share this Obituary:
Support the family of
Nancy Smith