Doris P. Skinner
July 5, 2018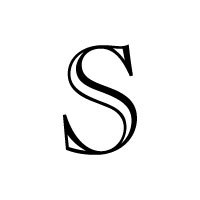 Doris Pritchard Skinner died peacefully on July 5, 2018 at the age of 90. She was born in Hackensack, NJ and was the daughter of the late William H. Pritchard and the late Margaret Pritchard of River Edge, NJ. In addition to her parents, Doris was predeceased by her brothers William and John Pritchard.

She was married to Donald B. Skinner for 64 years until his passing in 2006. They met at Bendix Corporation in Teterboro, NJ in 1951 where she was a secretary and he an aerospace engineer. Formerly residents of Ho-Ho-Kus, NJ, they retired to Friendship, Maine in 1983, where they enjoyed 23 years of costal living before moving to Matamoras, PA to be near their children.

Survivors include her son, Robert W. Skinner and his partner, Carin Liljedahl of Warwick, NY; her daughter Laura E. Pollard and her husband, James of Matamoras, PA; and her grandson, Eric Pollard who is in the Peace Corps and living in Nepal. Sister-in-law Grace Machemer of Port Clyde, ME; Nieces – Susan Brennan, Lorraine Entelis, Leslie Hartum, Judy Kroeger, Constance Manero, Debbie Pritchard, Jack Pritchard, and John Pritchard.

The family would like to extend its gratitude and appreciation to the staff at Belle Reve Senior Living Center, Milford, PA where she was a residence for 9 years and to her physician, Dr. Martin Evers.

A memorial service will be held at a later date at the convenience of the family. Arrangements were made by Stroyan Funeral Home, 405 West Harford St., Milford, PA for cremation which will take place at MacLennan Hall Crematorium, Milford, PA.


Share this Obituary:
Support the family of
Doris Skinner