Joy Selover
October 12, 2018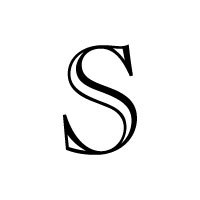 Joy Pauline V. Selover, 70, of Dingmans Ferry, PA passed away peacefully surrounded in love on Friday, October 12, 2018 at Newton Memorial Hospital, Newton, NJ.

Joy will leave behind an imprint of her kind and gentle soul. As the matriarch of her family, she served as the glue which kept everyone in harmony. She had an endless desire to make everyone around her feel loved. She saw the world with a unique set of eyes and was gifted in seeing beauty in the smallest of things. She never gave up hope in times that others faltered. She was a beloved wife, mother, grandmother and friend. She brought meaning to her name by gifting joy to the lives she touched.

The daughter of the late George and Elizabeth (May) Kessel, Joy was born on February 21, 1948 in New York, NY. She was married to Walter Selover.

Joy leaves behind her daughter, Jacqueline Van Gorden of Dingmans Ferry, PA; son, Daniel Van Gorden of Middletown, NY; grandchildren, Gregory, Kimberly and Daniel; great-grandchildren, Anthony and Mia Joy; brother, Daniel Kessel; father of her children, Barry Van Gorden of Middletown, NY; best friend Ralph Peduto and many nieces and nephews. She was preceded in death by her son, Gregory Van Gorden and husband, Walter Selover.

Cremation and services will be private at convenience to the family.

Memorial donations may be made to the National Kidney Foundation, Inc., 30 East 33rd Street, New York, NY 10016 or cancer charity of the donor's choice.

Arrangements made by Stroyan Funeral Home, 405 West Harford St., Milford, PA (www.stroyanfuneralhome.com).






Share this Obituary:
Support the family of
Joy Selover