Shelby J. Scott
April 19, 2016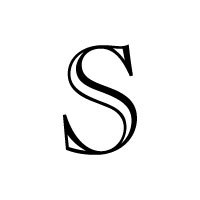 Shelby J. Scott, 76, formerly of Chester Furnace Road, Shirleysburg, PA and more recently a resident of the Woodland Rehabilitation and Nursing Center, Orbisonia, PA, passed away Tuesday, April 19, 2016 at UPMC, Altoona, PA.

Born October 2, 1939 at Kistler, PA, she was a daughter of the late John & Lydia (Hardy) Price. She was united in marriage to Raymond Scott, Jr. on May 7, 1955 at the Methodist parsonage in Allenport, PA. Mr. Scott survives at their home. They would have celebrated their 61st anniversary in several weeks.

She was loved and will be greatly missed by her children, David W. Scott and wife Kim of Orbisonia, Pa, Susan Fleming and husband Max of Reedsville, PA and Darius Scott and wife Francine of Saltillo, PA. She was blessed to have the following grandchildren, Stacy Book, Brian Scott, Christina Scott, Danny Scott, Craig Scott, Nick Scott, Eric Scott, Matt Helton, Shawn Kurey and Alanna Scott and her step grandchildren, Alisia Duvall and Tabatha Williamson. She is also survived by several great grandchildren, step great grandchildren and one step great great granddaughter. She is also survived by the following siblings, John Price of Georgia, Robert Price of Mt. Union, PA, Terry Price of Huntingdon, PA, Betty Fluke of Upper Strasburg, PA, Geraldine Bossinger of Lewistown, PA, Gloria Hampton of Blairs Mills, PA, Darlene Hoffman of Orbisonia, PA and a brother in law, Ronald Scott of Coatsville, PA. She was welcomed into heaven by her children, Daniel C. Scott, Cathy J. Kurey, her grandson, Richard Helton, great grandson, Danny Scott, her sisters, Margaret Miller, Barbara Smith, Jeanette Erb and Caroline Kelly, her brothers, Gerald Price and Darrell Price and several nieces and nephews, who preceded her in death.

She was employed by Burrough's Electronics, Warrenville, NJ, before moving to Pennsylvania where she was employed by Elco Corporation for 12 years before retiring in 1990.

She loved spending time with her family and going to Bingo.She was so very much loved and will be terribly missed by her family and friends.

A funeral service will be held at 2:00 PM, Friday, April 22, 2016 at the Martin R. Brown Funeral Home, 565 Ridgley St., Orbisonia, PA with Rev. Ed Seeley officiating. Interment will be made at Orbisonia Cemetery. Friends may call at the funeral home one hour prior to the service on Friday.

Memorial contributions may be made to the Martin R. Brown Funeral Home, P. O. Box 220, Orbisonia, PA 17243, to help with the cost of arrangements.


April 22, 2016
1:00 p.m.
Visiting
Martin R. Brown Funeral Home
565 Ridgley Street
Orbisonia, PA 17243
Get Driving Directions
April 22, 2016
2:00 p.m.
Funeral Service
Martin R. Brown Funeral Home
565 Ridgley Street
Orbisonia, PA 17243
Get Driving Directions
April 22, 2016

Interment
Orbisonia Cemetery

Orbisonia, PA 17243
Share this Obituary:
Support the family of
Shelby Scott