Travis D. Sample
December 1, 2013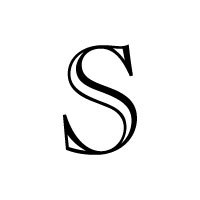 Travis D. Sample, 38, of Steelers Drive, Orbisonia, PA, died at 12:33 AM, Sunday, December 1, 2013 at J. C. Blair Memorial Hospital, Huntingdon, PA. His death was unexpected.

Born September 16, 1975 at McConnellsburg, PA, he was a son of the late Joyce E. (McLaughlin) Sample and Jerry Lee Sample, Sr., and his companion Joanne Myers, Travis' lifetime mom, who survive of Steelers Drive, Orbisonia, PA.

One daughter survives, Caitlynn Sample of Hustontown, PA, three brothers, Jason Sample of Maddensville Pike, Orbisonia, PA, Troy Sample of Chambersburg, PA and Jerry Sample, Jr. of Orbisonia, PA and one sister, Bridget Knepper of York, PA. Four nieces and two nephews also survive. He is also survived by his aunt, Donna Walker and uncle, Kenneth Sample, both of Shirleysburg, PA and cousins, Trena Tharp, Kenny Sample, Jr. and Rick Sample.

He was last employed by Henkels & McCoy, Inc., York, PA.

Mr. Sample was an avid hunter and loved his family very much.

Private services will be held at the convenience of the family. There will be no public viewing or visitation.

Memorial contributions may be made to the Home Nursing Agency Hospice, 9492 William Penn Highway, Suite 1, Huntingdon, PA 16652.

Arrangements are under the direction of the Martin R. Brown Funeral Home, Orbisonia, PA.
Share this Obituary:
Support the family of
Travis Sample