Mildred Downs Rust
February 14, 1928 - September 20, 2021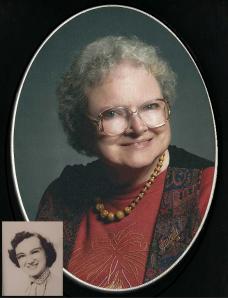 Beloved mother, partner, and friend Mildred D. Rust, M.D. (née Moore) passed away surrounded by loving family on Sept. 20, 2021 at the age of 93, after a long life full of love, generosity, and accomplishments. Raised in Chatham, New Jersey, she graduated with a BA in physics from Barnard College in 1950 and with an MA in physics and woodworking from Mt. Holyoke College in 1952. She was one of four women admitted to Weill Cornell Medical College in the 1956 class. She did her residency in psychiatry at the University of Rochester School of Medicine and established her practice in Rochester, NY. Her book, A Unique Life, details a coming of age during the Depression as a child with club feet. She was a fierce advocate for animal welfare, environmental conservation, dignity in dying, and gender, racial and social justice, frequently writing letters to representatives, marching on Washington, and participating in PFLAG, Unitarian Universalist, and local activist groups. She worked with Dr. Ruth Lawrence for the Rochester La Leche League, an organization that advocated for breastfeeding. She was generous with her love, time, and energy, mentoring other women, volunteering, and going out of her way to help others. An avid learner, she never had enough time to read all the books she wanted to read because she was busy enjoying new experiences and meeting new people. Other passions were music, word play, humor, and world events.
She is survived by her sister, Frances Webb; two daughters, Lynn J Rust and Paula C. Rodriguez Rust (Lorna Rodriguez Rust); her beloved partner Gerald Kahn; two step-daughters Jessilou Vaccarelli and Glynne Schultz; four grandchildren Mykelti, Saraiah, Etienne, and Noemi; and many, many other family members and friends who admired her greatly for her love of life, love of people, and dedication to others. She will be profoundly missed.
Donations in her memory may be made to the Union of Concerned Scientists, The Nature Conservancy, Barnard College, or to the environmental conservation or social justice charity of your choice.
Please visit her CaringBridge site at https://www.caringbridge.org/visit/mildredrust2/journal to leave messages to the family.
October 30, 2021
2pm-5pm ET
Celebration of Life
Riderwood Village chapel
3140 Gracefield Rd.
Silver Spring, MD 20904
Get Driving Directions
Share this Obituary:
Support the family of
Mildred Rust