Fred Leland Rowland
August 29, 1957 - February 2, 2018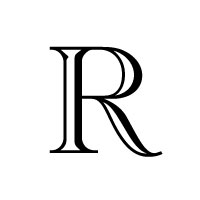 Fred Leland Rowland, born August 29th 1957, a native son of Johnson County Kentucky passed away on Friday February 2nd 2018 in his adopted home of New Orleans. Fred was the son of Ruth Preston and Herbert Rowland and one of eleven children born to the couple.
Fred was a horseman his entire life, a trainer, a ferrier, an adventurer, a storyteller, and a loving husband and father. His adventures carried him to many places where he touched countless lives and always made a friend where ever he went. His family will remember his incredible ability to weave a story, his skills as a horseman, and his kind and generous nature that never met a stranger not refused a person in need.
We remember his humor and know that he lives on in the people he met and the tales he told. Although we mourn the loss of a loving man, we move forward remembering the joy he brought to us and his indefatigable love of life well-lived. Fred never said no to a new journey and may his next journey being him peace and new horizons to explore.
He is survived by his large and loving family, including many brothers, sisters, aunts, uncles and cousins, as well as his wife of thirty-three years, Paula Rowland (nee Conley,) his son Levi and his daughter from a previous marriage, Rita.
February 15, 2018
5pm
Memorial Service
Charbonnet Funeral Home
1615 At Philip St
New Orleans, LA 70126
Get Driving Directions
Share this Obituary:
Support the family of
Fred Rowland