Pamela M. Rourke
April 25, 2017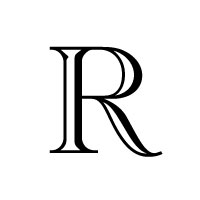 Pamela Mae Rourke, 54, Cromwell Church Road, Hustontown, PA died at 1:28 PM, Tuesday, April 25, 2017 at the Hershey Medical Center, Hershey, PA.

Born October 31, 1962 at Carlisle, PA, she was the daughter of John Adams and Nancy Kay (Graham) Sleighter. Her father and step father, Rodger Sleighter, are deceased. Her mother survives of Hustontown.

Mrs. Rourke was married to John E. Rourke, Jr. on November 2, 1985. He survives at home.

Three sons survive: John W. Rourke, Ryan E. Rourke, and Austin L. Rourke, all at home.

There are two sisters: Polly Pringle, Shippensburg, PA and Robin Flory, Dry Run, PA. Two sisters, Betty McGowan and Kathleen Varner are deceased. Also surviving are two nieces and three nephews along with several great nieces and great nephews.

Mrs. Rourke was a member of the Center Grove Brethren in Christ Church, Three Springs, PA.

She was a CNA (Certified Nursing Assistant) having last worked at CRI (Community Resources for Independence, Inc.), McConnellsburg, PA. In earlier years, she had worked at Woodland Retirement Center, Orbisonia, PA; Falling Spring Nursing Home and Menno Haven, Chambersburg, PA; Green Ridge Village, Newville, PA; and Shippensburg Health Center, Shippensburg, PA.

She was a social member of the Vigilant Hose Fire Company, Shippensburg, PA.

Mrs. Rourke loved and adored animals. She was an avid outdoor enthusiast. She enjoyed camping, hunting and fishing.

Funeral services will be held at 11:00 AM, Saturday, April 29, 2017 at the M. R. Brown Funeral Home, 301 Pitt Street, Hustontown, PA with Pastor Stanley Morgan officiating. Interment will be at Cromwell Church Cemetery, Hustontown. Friends may call at the funeral home one hour prior to the service on Saturday.

Memorial contributions may be made to American Cancer Society, 384 Floral Avenue, Chambersburg, PA 17201.


April 29, 2017
10:00 a.m.
Visiting
M. R. Brown Funeral Home
301 Pitt Street
Hustontown, PA 17229
Get Driving Directions
April 29, 2017
11:00 a.m.
Funeral Services
M. R. Brown Funeral Home
301 Pitt Street
Hustontown, PA 17229
Get Driving Directions
April 29, 2017

Interment
Cromwell Church Cemetery

Hustontown, PA 17229
Share this Obituary:
Support the family of
Pamela Rourke