Mesha Robinson
August 9, 2013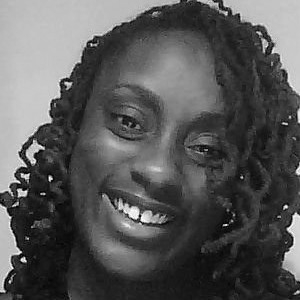 Mesha Tamar Robinson was born on December 27, 1978 in Washington, D.C. to Miretta Archer and Rayon Robinson.

Growing up Mesha attended Faith International. She was a leader and very strong-headed. Even after losing her mother in February of 2004, she still pushed on and was determined to be successful.

Mesha held an Associates degree in Criminal Justice and a license in Cosmetology which led to her profession as a Beautician. She was employed with Oasis Salon in Rockville, MD before moving to Atlanta, Georgia to pursue her dream of opening her own hair salon. Her two boys were the very reason for everything she did.

Mesha loved to eat some of her favorites were, ackee and saltfish, crab legs, shrimp alfredo pasta and water. Her hobbies included: shopping (especially online), eating out (Red Lobster), and hanging out with family and friends.

Mesha went out of her way to help others. She never judged them and always accepted their flaws.

Mesha leaves to treasure and hold her memories: father; Rayon Robinson; sons, Zamon Robinson and Macai Bogle; brothers, Ray, Rasi, Tubal, Prince, Oneika, and Iran; sisters, Ivory, Ishona, Akua and Delilah; godfather, Sambo and a multitude of aunts, nieces, nephews, and numerous friends.
August 23, 2013
10 a.m.
Viewing
Faith MoravianChurch
405 Riggs Road
Washington, DC 20011
Get Driving Directions
August 23, 2013
11 a.m.
Funeral Service
Faith Moravian Church
405 Riggs Road
Washington, DC 20011
Get Driving Directions
August 23, 2013
Interment
George Washington Mt. Lebanon Cemetery
9500 Riggs Road
Adelphi, MD 20783
Get Driving Directions
Share this Obituary:
Support the family of
Mesha Robinson