Carlyle Robinson
February 10, 2018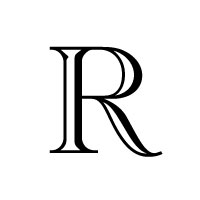 On February 10, 2018, at the age of 66, Carlyle Robinson was called home to his heavenly Father. Carlyle, a native Washingtonian, was born on August 29, 1951 and was educated in the DC public school system. He graduated from Phelps Vocational High School. In 2014, Carlyle gave his life to Christ at Greater Mt. Calvary Holy Church in Washington, DC.

As a young man, he held several jobs under Marion Barry's Pride, Incorporated program. He enlisted in the U.S. Army, served for 18 months in the continental U.S, and was honorably discharged in 1972.

Carlyle was employed by the Georgetown University Hospital for 37 years and retired in 2017. He took great pride in his job and was well loved by both doctors and staff. He had many jobs at the hospital during his 37 year career and worked in the Housekeeping, Operating Room, and Radiology departments. He was well known for his friendly, caring nature. He treated patients as family and touched many of their lives. He always went to work early just to say hello to patients before starting his shift. Somehow, he always knew when someone he knew was admitted to the hospital and he dropped in for a visit. Carlyle was a great friend, play uncle, big brother, and mentor to many at the hospital. He paid special attention to his young co-workers and helped them navigate the pitfalls of the job with his words of wisdom.

Carlyle was an avid sports fan. He played softball for the Metropolitan Police Boys Club #9 and football with the Nomads for years. He also refereed Sherwood basketball games. He was a Georgetown Hoya fan and, even when they lost, a diehard Redskin fan just like his dad. He was a great bid-whist and chess player and he didn't like to lose. He loved jazz, cowboy movies, and people.

Carlyle was preceded in death by his sister, Irma D. Jones and his mother, Roberta C. Robinson Clinkscales. Carlyle leaves to cherish his memories; two sons: William Utley (Delisia) and Carlos Robinson; two step-sons: Ronald and Troy Utley; his father, William Clinckscales; four sisters: Carolyn Chambers, Ava Kargacin (Kevin), Robin Felder, Teri Butler; one brother-in-law, Kenneth Jones (Carol); a devoted god-sister, Mikko Carter (Charles); several grandchildren and great-grandchildren. He also leaves many other family members and beloved friends to cherish his memories . His marriage to the mother of his children, Theresa Robinson-Smith, ended in divorce.

Services will be held on Monday, February 26, 2018 at The Way of the Cross Church of Christ, Inc., 1800 Hazelwood Drive, Capitol Heights, MD 20743. Viewing begins at 9:30 am with the Celebration of Life Service immediately following at 11 am.
February 26, 2018
9:30 a.m.
Viewing
The Way of the Cross Church of Christ, Inc.
1800 Hazelwood Drive
Capitol Heights, MD 20743
Get Driving Directions
February 26, 2018
11:00 a.m.

Celebration of Life
The Way of the Cross Church of Christ, Inc.

1800 Hazelwood Drive
Capitol Heights, MD 20743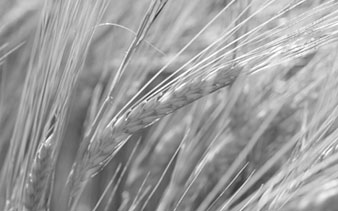 Share this Obituary:
Support the family of
Carlyle Robinson