John M. Ritter
March 2, 2017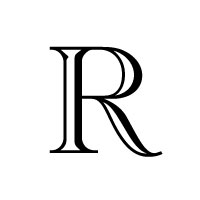 John M. "Jack" Ritter, of Milford, PA passed away Thursday, March 2, 2017 at home, surrounded by his loving family. He was a retired local President for CWA Local 1095, Western Electric Union, NJ. Jack was a passioner of Holy Trinity Lutheran Church, Dingmans Ferry, PA, board member of the Sunrise Lake Property Owners Association, member of Marine Corp League Tri State Gung-Ho Detachment #909, Milford, PA and a U.S. Marine Corp Veteran.

He was preceded in death of his parents Arthur and Helen (Meade) Ritter and his identical twin brother Art. He was born February 14, 1935 in East Orange, NJ. He was married to his high school sweetheart Carol M. (Narum) Ritter for 59 years. He was a loving father and grandfather and his family always came first.

Survivors include his wife Carol; son Kevin Ritter and his wife Loretta, daughter Karen Johnson and her husband Gary, son William Ritter and his wife Beth; five grandchildren Katie, Luke, Cassidy, Leighanna and Shane.

A memorial service will be held at Holy Trinity Lutheran Church, Dingmans Ferry, PA on Saturday, April 1, 2017 at 12 PM with Rev. Niels Nielsen officiating to celebrate his life.

In lieu of flowers memorial donations may be made to Camp Koinonia, 165 Lakeview Drive Rd, Highland Lake, NY 12743 or Compassionate Care Hospice, 237 E. Brown St, East Stroudsburg, PA 18301.

Arrangements by Stroyan Funeral Home, 405 West Harford St., Milford, PA (www.stroyanfuneralhome.com).






April 1, 2017
12:00 p.m.
Memorial Service
Holy Trinity Lutheran Church
103 Delaware Crest
Dingmans Ferry, PA 18328
Get Driving Directions
Share this Obituary:
Support the family of
John Ritter