Mary E. Reuder
November 15, 2017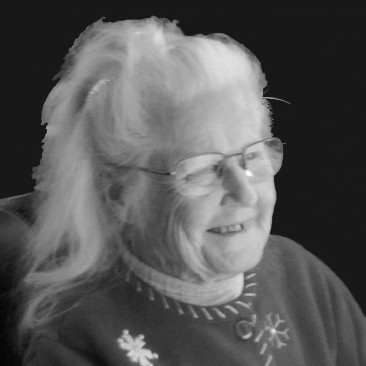 Dr. Mary E. Reuder, a retired psychologist, and former chairperson of the psychology department of Queens College of the City University of NY passed away peacefully on Wednesday, Nov. 15 of natural causes at Belle Reve Senior Living Center in Milford, PA. She was 94.5 years old.

Dr. Reuder was a well-known, award-winning professor of psychology in the evening school program at Queens College from 1958 until the program closed in 1972. She continued to teach psychology at Queens College until 1986 when she retired. In addition to authoring many papers in experimental psychology, she also coauthored several papers with her husband, social psychologist Dr. Marvin A. Iverson. She held leadership positions in several American Psychological Association divisions including Division 1 (General Psychology), and Division 36 (Psychology of Religion). She also was an active mentor of women in psychology.

Subsequent to retirement, Dr. Reuder remained active in the American Psychological Association, Sigma Xi—the Scientific Research Society of North America, and American Association of Applied and Preventive Psychology for many years, receiving many awards in recognition of her service. She also became active in her local community landowner's association at Walker Lake in PA.

Before joining Queens College, Dr. Reuder worked in Washington, DC. as a research psychologist for the Department of the Army. She received her Doctorate in Psychology from the University of Pennsylvania in Philadelphia (1951), her Master's degree from Brown University in Providence, RI (1945) and her Bachelors of Science from the College of St. Catherine in St. Paul, MN (1944).

Besides her husband, Dr. Reuder is preceded in death by her two sisters, Margaret Sutton and Winifred McGuane. She is survived by her brother Leo Reuder of Minneapolis, MN and her two children, Carol Iverson Dickinson of Rock Springs, WY and Kent Iverson of Redondo Beach, CA.

Funeral services will be held Monday, November 20, 2017 at St. Ann's Church in Shohola, PA. Visitation will be held at the Stroyan Funeral Home in Milford, PA, Sunday, November 19, 2017.


November 19, 2017
2:00 - 7:00 p.m.
Visitation
Stroyan Funeral Home
405 W. Harford Street
Milford, PA 18337
Get Driving Directions
November 20, 2017
10:00 a.m.
Funeral Services
St. Ann's Church
123 Richardson Avenue
Shohola, PA 18458
Get Driving Directions
Share this Obituary:
Support the family of
Mary Reuder