Christopher D. Rawbone
July 5, 2013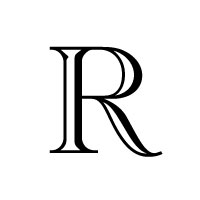 Christopher David Rawbone (age 45) went to meet his Lord and Savior, Jesus Christ, on the morning of July 5th, 2013. He passed away at home after a 2 1/2 year battle with melanoma cancer. Chris will be remembered as the loving husband of Michelle, and devoted father of Max (age 13), Sophie (age 10) and Will (age 6). He was also the much loved son of Noel and Heather Rawbone and eldest brother of Allister, Gregory, and Matthew Rawbone.

Chris was born in Tidworth, United Kingdom and was raised in Auckland, New Zealand. He attended the University of Auckland from 1985 - 1987 and earned a Bachelor of Commerce. He spent his early career in chartered accountancy at Deloitte, and then expanded his career into the field of telecommunications. On September 7th, 1991 Chris and Michelle were married at Greyfriars Presbyterian in Mt Eden, Auckland, and together they bought their first house in 1992.

In 1997 Chris and Michelle moved to London, UK for a planned '2 year working vacation' , and then in 1999 to Maryland, USA for Chris to work in a telecommunications role in Washington D.C. In 1999 his first born son Max was born on Christmas Day. Chris was then required by his employer to transfer back to London for 2001-2002, where Sophie was born in August 2002. U.S. residency finally came through in 2002, and Chris and his family moved back to Northern Virginia to take up a position in a start-up venture. This was the beginning of Chris finding his passion for entrepreneurship and business consulting and was self employed for the last 10 years. Chris and his family lived in Fairfax, Virginia for 11 years, where their youngest son Will was born in 2006. He and family were, and continue to be surrounded by an amazing support network of friends and neighbors who helped carry them through a long difficult journey.

Chris was a regular attendee of McLean Bible Church, and did not like to miss a sermon from Lon Solomon. He also listened frequently to the sermons of Tony Compolo, a Christian speaker who greatly impacted his Christian walk when he was in his late teens and early twenties. Chris loved the Lord!

Chris memorized scripture from the Bible diligently over the last several years. One verse that is underlined in his Bible that captures his approach to life these last few years battling cancer is Hebrews 12:1 "....let us throw off everything that hinders and the sin that so easily entangles, and let us run with perseverance the race marked out for us." Chris ran the race with such perseverance, and finished well.

A funeral/memorial service is being held in the Smith Center at McLean Bible Church, 8925 Leesburg Pike, Tysons Corner, VA 22182. A reception will follow at a location yet to be determined.
July 13, 2013
10:30 a.m.
Funeral Service
Smith Center at McLean Bible Church
8925 Leesburg Pike
Vienna, VA 22182
Get Driving Directions
Share this Obituary:
Support the family of
Christopher Rawbone