Carlos M. Quinones
May 16, 2018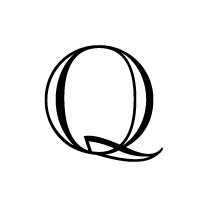 Carlos M. Quinones, 78, of Milford, PA passed away on Wednesday, May 16, 2018 at Orange Regional Medical Center, Middletown, NY. Carlos was a chef and owner/operator of a financial newspaper truly a man of many trades.

The son of the late Carlos E. and Elsie (Castro) Quinones, he was born on May 17, 1939 in San Juan, Puerto Rico.

Carlos was a man of the world who was known for opening his home and his heart. He loved to show off on the dance floor and in the kitchen while sports were a passion. Carlos believed deeply that family is what you make it and to live your life to the fullest following your heart and being open to new experiences.

His love of life will be missed and not forgotten but will be carried by those who he's touched.

He leaves behind Diane Mayoros-Quinones; daughters, Helen Quinones, Amanda Foster and son, Christian Quinones; sister, Clara Elena Quinones DeGarcia, Luz Otero, mother of his children and 6 grandchildren.

Funeral services will be held at 5:30 pm on Friday, May 25, 2018 at Evangelical Presbyterian Church of Milford, 300 Broad Street, Milford, PA 18337 with Rev. Benjamin Willis officiating.

Arrangements made by Stroyan Funeral Home, 405 W. Harford St., Milford, PA 18337 (stroyanfuneralhome.com).


May 25, 2018
5:30 p.m.
Funeral Services
Evangelical Presbyterian Church
300 Broad Street
Milford, PA 18337
Get Driving Directions
Share this Obituary:
Support the family of
Carlos Quinones