Doreen L. Quick
June 22, 2013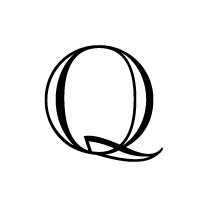 Doreen L. Quick, age 51 of Matamoras, Pennsylvania passed away Saturday, June 22, 2013 at Moses Taylor Hospital, Scranton, PA

She was born on November 12, 1961 in Port Jervis, NY, the daughter of the late Edgar "Mickey" and Beverly Ramsey Quick.

Doreen worked as a cashier for Jamesway Dept. Store in Montague, NJ and later for WalMart in Westfall Twshp, PA. Doreen was a member of the United Methodist Church of Matamoras.
She is survived by her brother Steven Quick and his wife Kelly of Matamoras, her nephews, Michael and Colin Quick, her aunt, Kosh Ramsey and her uncle, Roger Ramsey. She was pre-deceased by her paternal grandparents, David and Alice Quick and her maternal grandparents, Ernest and Beatrice Baumann, and her cousin Roger Ramsey.

Services will be private at the convenience of the family. Cremation will take place at MacLennan Hall Crematory, Milford, PA

Arrangements are by the Knight-Auchmoody Funeral Home, Inc., 154 E. Main St., Port Jervis, NY

For information, directions or to send a condolence note to the family visit knight-auchmoody.com.
Share this Obituary:
Support the family of
Doreen Quick