Harold S. Orben, Jr.
March 9, 2018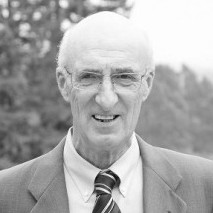 Harold S. Orben Jr., 70, of Chatham, NJ passed away Friday, March 9, 2018, at Morristown Memorial Hospital, Morristown, NJ. Harold worked for Sports Authority as a retail merchandiser and salesman, loved movies and was an avid sports fan.

The son of the late Harold S. and Barbara (Greening) Orben, he was born September 12, 1947, in Port Jervis, NY. He was married to Susan (Raiss) Orben.

Survivors include his wife Susan Orben; daughter, Melanie Orben and her husband Abner; son, Jason Orben; step-son, Richard Lee and his wife Sarah; three grandchildren; brother, John Orben and sister, Cathie Jo Jacobsen and her husband Dwayne.

Burial will take place at the Milford Cemetery at the convenience of the family.

Memorial donations may be made to American Cancer Society, P.O. Box 22478, Oklahoma City, OK 73123.

Arrangements by Stroyan Funeral Home, 405 West Harford St., Milford, PA (www.stroyanfuneralhome.com).


Share this Obituary:
Support the family of
Harold Orben, Jr.