Edward Nichols
May 1, 2018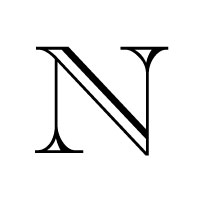 Edward Nichols, 65 of Shohola, PA passed away, Tuesday, May 1, 2018 at home. Ed spent many years painting home interiors with perfection and later retired a line worker for Kolmar Labs, Port Jervis, NY

The son of the late Louis and Frances (Griffin) Nichols he was born January 23, 1953 in Bascom, FL. Edward was married to Kathy (Fulmer) Nichols.

Survivors include his wife Kathy; three sisters-in-law Lee, Lynn and Debbie; one sister and two brothers. He was predeceased by one sister.

Services and cremation will be private at the convenience of the family.

Ed believed that everyone's life could change dramatically if everyone spent one week performing acts of kindness. If you think of Ed, perform one act of kindness and pass it on.

Memorial donations may be made to Pike County Humane Society, PO Box 255, Milford, PA 18337.

Arrangements by Stroyan Funeral Home, 405 West Harford St., Milford, PA (www.stroyanfuneralhome.com).


Share this Obituary:
Support the family of
Edward Nichols