Robert F. Martelli
April 11, 2017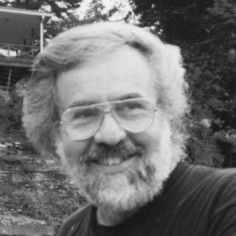 Robert F. Martelli, 72 of Shohola, PA passed away peacefully at home on Tuesday, April 11, 2017 with his loving wife, Wendy Allen by his side. Bob fought a valiant battle with cancer for almost two years with the help from his doctors at Crystal Run. He was a United States Army Veteran, a 445 Teamster for over thirty-seven years, a member of the Teamsters 445 Retiree's Club, member of Shohola Area Lions Club, worked for Neptune World Wide Moving in New Rochelle, NY and then began hauling freight out of Middletown, NY.

The son of the late Hugo and Florence (Passafume) Martelli, Bob was born on August 7, 1944 in the Bronx, NY.

He leaves behind his wife; daughter, Rosemarie Alfano and her husband Charles of Florida; son, Robert Renda and his wife Kris from Rockland County, NY; two grandchildren, Samantha and Charlie Alfano of Florida; sister, JoAnne Mahoney and her husband Tom of the Bronx, NY; brothers, Alan Martelli and his wife Helen from Wisconsin and Eugene Martelli and his wife Karen of Yorktown, NY; nephews, Matthew of the Bronx, NY, Michael of Yorktown, NY and Brandon of Yorktown, NY and niece, Kim of the Bronx, NY. Bob will be very missed by his best friend Jay Kalish of Shohola, PA.

The family extends a special thanks to Shawn and Mary Munn as well as Jennifer and Steven Altman for all of their support during this time. The family would also like to extend their thanks to Celtic Hospice for their help and expertise with helping Bob to die peacefully at home with peace and dignity.

A Celebration of Life will be held on Saturday, July 8, 2017 at his late residence.

Memorial donations may be made in Bob's name to the Shohola Area Lions Club, 147 Woodtown Rd., Shohola, PA 18458.



Share this Obituary:
Support the family of
Robert Martelli