William D. Lynn
May 14, 2016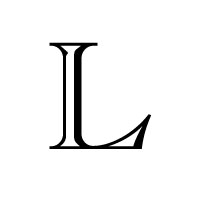 William D. Lynn, 89, of Cooks Road, Cassville, PA, died at 7:54 PM, Saturday, May 14, 2016 at J. C. Blair Memorial Hospital, Huntingdon, PA.

Born August 9, 1926 at Aitch, PA, he was a son of the late James Madison & Verna Mae (Hetrick) Lynn. For a time he was reared in the home of Charles & Clemma Hetrick. He was first married to the former Regina Ruth Douglas on August 5, 1950 at North East, PA. Mrs. Lynn preceded in death on January 22, 1997. He then married the former Marian Madden Crum on March 18, 2000. Mrs. Lynn survives at their home.

Also surviving are three children, Judy Williams and husband Larry of Saxton, PA, Jamie Lynn and wife Sandy of Myrtle Beach, SC and Jerry Lynn and wife Beverly of Burkburnett, TX, two step daughters, Diane Franklin of Camp Hill, PA and Amy George and husband David of Media, PA. He is also survived by eight grandchildren, six step grandchildren, five great grandchildren, six step great grandchildren, one brother, Harold Kenzel "Abie" Lynn of Cooks Road, Cassville, PA and two half sisters, Martha Mae Schirm of Alexandria, PA and Jean Marie Bookwalter of Hesston, PA. He was preceded in death by one son, Joe Eddie, one great grandson, one brother, Charles Warren Lynn, one sister, Mary Catherine Lynn Grubb and one half brother, Robert Lynn.

Mr. Lynn was a member of the Cassville Lutheran Church and a life member of Standing Stone Post 1754, V. F. W., Huntingdon, PA and the Altoona Chapter of the Destroyer Escort Sailor Association.

He retired from General Electric, Inc., as a group leader and motor winder in the Apparatus Service Shops at Erie, PA, Houston, TX and York, PA, after 39 years service.

Mr. Lynn was a veteran of World War II, serving in the U. S. Navy in the Pacific Theater.

A funeral service will be held at 11:00 AM, Thursday, May 19, 2016 at the Robert I. McClain Funeral Home, 245 Seminary St., Cassville, PA with Vicar Kurt Wingert officiating. Interment will be made at Union Cemetery, Marklesburg, PA. Friends may call at the funeral home 6 – 8 PM on Wednesday and one hour prior to the service on Thursday.

In lieu of flowers, memorial contributions may be made to the Huntingdon County Food Bank, P. O. Box 582, Huntingdon, PA 16652 or to the Trough Creek Valley Fire Co., P. O. Box 22, Cassville, PA 16623.


May 18, 2016
6:00 - 8:00 p.m.
Calling Hours
Robert I. McClain Funeral Home
245 Seminary Street
Cassville, PA 16623
Get Driving Directions
May 19, 2016
10:00 a.m.
Funeral Service
Robert I. McClain Funeral Home
245 Seminary Street
Cassville, PA 16623
Get Driving Directions
May 19, 2016

Interment
Union Cemetery

Marklesburg, PA
Share this Obituary:
Support the family of
William Lynn