Mae M. Lloyd
July 15, 2017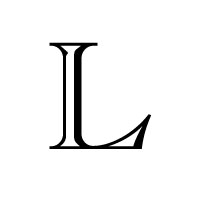 Mae Merdes Lloyd, age 91, passed away peacefully at home on July 15, 2017. The daughter of the late Frederick and Mae Doyle Merdes, Mae was born on December 30, 1925 in Brooklyn, NY. She was married for sixty-eight years to Edward Lloyd who predeceased her on January 25, 2015. Mae graduated from South Side High School in 1945 and worked as store fashion model for Arnold Constable in Hempstead Long Island. She was voted Miss Fith Avenue Junior.

Mae was best known for her love of all animals, but especially boxers, raising nearly 100 cats and dogs during her lifetime. She obedience trained her dogs to be therapy dogs taking them to schools and nursing homes for everyone to enjoy. She was an evaluator for Therapy Dogs International for many years. Mae served as President of the Pike County Humane Society from 1973 to 1997 and President of the Pike Animal Shelter Society from 1977 to 1979. She also served as President of the Tri-State Dog Obedience Club in 1974 and 1975 and was a member of the club for fifty years. Mae was a very involved member of the community serving as Worthy Matron of the Milford Chapter #494 of Eastern Star in 1968 and 1969 and was Grand Page to the Grand Chapter O.E.S. She was the President of the Women's Society of Christian Service of the Milford Methodist Church from 1957 through 1960 and served as President of the Shohola School PTA in 1978 and 1979. Mae was a certified home health aide caring for many elderly people and she also cared for her friends' cats and dogs when they went on vacation. Mae loved Twin Lakes and the ocean, liked to cook and bake cakes, loved all the wild animals and feeding deer, enjoyed long walks with her dogs, but most of all she enjoyed being with her children, husband, grandchildren and friends. She will be missed by many.

Mae is survived by her three children; Raymond Edward, Ellen Mae Orben and Karen Ann Lloyd and husband George Savastides, all of Milford. She also raised a granddaughter, Janel Ericka Lloyd. She had five other grandchildren; Raymond Lloyd, Kimberly Orben, Janine Howard, Jessica Lloyd and Ryan Lloyd; and five great grandchildren Deitrick, Addison, Liam, Braden and Cameron.

A memorial service will be held at Milford United Methodist Church, Milford, PA on Saturday, July 29, 2017 at 11 AM with Rev. Don Coy officiating.

Memorial contributions can be made to the National Humane Society or to the charity of your choice.

Arrangements by Stroyan Funeral Home, 405 West Harford St., Milford, PA (www.stroyanfuneralhome.com).


July 29, 2017
11:00 a.m.
Memorial Service
Milford United Methodist Church
206 E. Ann Street
Milford, PA 18337
Get Driving Directions
Share this Obituary:
Support the family of
Mae Lloyd