Thomas E. Leach
August 20, 2013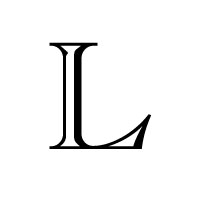 Thomas E. Leach, of Kearny, died August 20, 2013 at home. He was 67. Visiting will be on Thursday from 2-4 and 7-9 pm at the Armitage and Wiggins Funeral Home 596 Belgrove Drive, Kearny. Service Friday at 10 am in the funeral home, burial will follow at Holy Cross Cemetery. To leave online condolence please visit www.armitagewiggins.com

Tom unfortunately was afflicted with a skin condition called Neurofibromatosis. He never let this interfere with his life. He confidently lived his life with dignity. He worked at The Good Will in Harrison and prior to that worked at Macy's in Newark

He is survived by his loving family, brothers Joseph Leach and Robert Norman Leach and his sister Claudia Leach, eleven nieces and nephews and eight great nieces and nephews, along with his Calvary Chapel family here in Kearny. His sister Theresa Faull predeceased him.

If you care to make a memorial contribution please consider Calvary Chapel c/o the funeral home.
August 22, 2013
2-4 & 7-9 p.m.
Visitation
Armitage and Wiggins Funeral Home
596 Belgrove Drive
Kearny, NJ 07032
Get Driving Directions
August 23, 2013
10 a.m.
Service
Armitage and Wiggins Funeral Home
596 Belgrove Drive
Kearny, NJ 07032
Get Driving Directions
August 23, 2013
Burial
Holy Cross Cemetery
340 Ridge Road
North Arlington, NJ 07031
Get Driving Directions
Share this Obituary:
Support the family of
Thomas Leach