Daniel Lavanant
April 28, 2018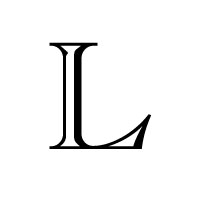 Daniel Lavanant, known to his friends as "Yetty", passed away on April 28, 2018 at the age of 24 years.
Born and raised in Dingmans Ferry, PA, Daniel attended Blair Academy and graduated from Delaware Valley High School in 2011. He recently earned a Bachelor's degree in Physics from the College of Charleston. He will be fondly remembered for his kind, gentle, generous self. He could lighten every room with the flash of his beautiful smile and never failed to be your right-hand man whenever you needed help.
Daniel will be forever remembered as a beloved son by his loving parents, Richard and Elaine, and a cherished brother to his siblings, Pierre, Luc and Eugenia. He will always be in the hearts of his grandparents, Helen Malmquist, and Robert and Suzanne Lavanant, and his uncles and aunts, Valerie Panicucci, Michael Malmquist, Eugene and Monica Malmquist, Robert Lavanant, and his cousins, Pierce Malmquist, Amy Malmquist, Eric Panicucci, Petra Malmquist, Peter Malmquist and Emily Malmquist. He was predeceased by his uncles Kris and Pierce Malmquist.
Visitation will be held on Wednesday, May 2, 2018 from 6 to 9 PM at Stroyan Funeral Home, 405 W. Harford St., Milford, PA. A Mass of Christian Burial will be celebrated 10 AM on Thursday, May 3, 2018 at St. Vincent DePaul Church, 101 St. Vincent Dr., Milford, PA with Rev. John Boyle officiating.
Both visitation and services are open to all family and friends.
In lieu of flowers, memorial donations may be made to the American Cancer Society, PO Box 22478, Oklahoma City, OK 73123.
May 2, 2018
6:00 - 9:00 p.m.
Visitation
Stroyan Funeral Home
405 W. Harford Street
Milford, PA 18337
Get Driving Directions
May 3, 2018
10:00 a.m.
Mass
St. Vincent DePaul Church
101 St. Vincent Drive
Milford, PA 18337
Get Driving Directions
Share this Obituary:
Support the family of
Daniel Lavanant