Thomas K. Kontizas
June 9, 2018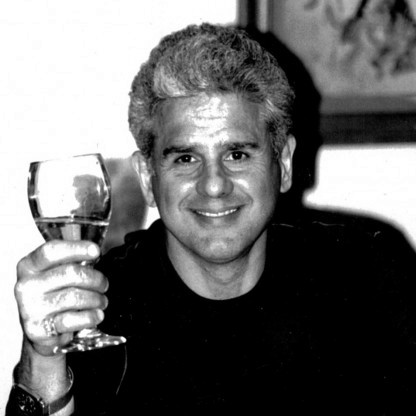 It is with great sadness that Karen Kontizas announces the passing of her dear soul mate and beloved husband, Thomas K. Kontizas. Tom was born January 9th, 1950 in New York City and passed on June 9, 2018 at home. In addition to his wife, Karen, Tom is survived by his brothers. William and Theodore Kontizas, and his sister Tina Kontizas.
Tom loved and lived life to the fullest extent. He was vibrant, funny, brave, helpful, caring, kind, outrageous, wild, wonderful, and a force of nature. Tom was one of a kind, a fine man, and an honored friend. He had the best dance moves, the hugest smile, and was a true gentleman. Tom was the extreme competitor. He loved tennis, rock wall building, golf, pool, canoeing, and swimming.
Tom's greatest achievement was his 22 years of service as a New York City firefighter. Tom retired eight months prior to 9/11. But in true Tom fashion, he responded with his fellow Firefighters at the World Trade Center. In 2016 he was formally diagnosed with AML and began a long and courageous fight against the disease that ultimately claimed his life.
Tom touched the hearts of many and will be missed greatly. Upon learning of his passing, friends said that "their hearts are not as whole," and that "the sun is shining a little less bright."
A visitation will be held on Sunday, June 24th between 2:00 PM and 4:00 PM at the Fellowship Hall of the Good Shepherd Episcopal Church at 110 West Catherine Street, Milford, PA.
A Mass will be held at the Good Shepherd Episcopal Church for family & friends on Monday June 25th at 11:00 AM.
The Thomas K. Kontizas Memorial Fund has been established at the Greater Pike Community Foundation for those wishing to contribute in Tom's honor. The Fund will support a variety of causes in Pike County that were important to Tom. Please make checks payable to: Greater Pike Fdn: Kontizas Fund and mail to: Greater Pike Community Foundation, P.O. Box 992, Milford, PA, 18337. Greater Pike Community Foundation is a 501c3 nonprofit and donations are tax deductible to the extent provided by law.
June 24, 2018
2:00 - 4:00 p.m.
Visitation
Fellowship Hall of the Good Shepherd Episcopal Church
110 West Catherine Street
Milford, PA 18337
Get Driving Directions
June 25, 2018
11:00 a.m.
Mass
Good Shepherd Episcopal Church
110 West Catherine Street
Milford, PA 18337
Get Driving Directions
Share this Obituary:
Support the family of
Thomas Kontizas