Karen Saylor Johnson
July 14, 2016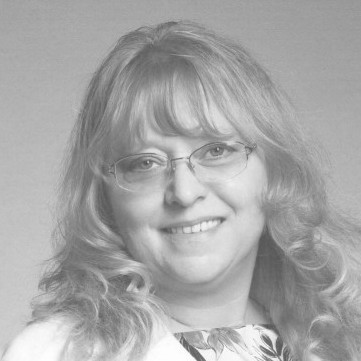 Karen Saylor Johnson, 49, Kessler Drive, Shippensburg, PA died at 3:14 PM, Thursday, July 14, 2016 at the Chambersburg Hospital.

Born July 8, 1967 at McConnellsburg, PA, she was the daughter of the late David E. and Sandra P. (Garland) Saylor. She was married to Ernest R. Johnson on February 14, 1996. He survives at home.

Three sons survive: Christopher Michael Lake-Johnson and wife Amanda and Eric Richard Lake-Johnson, both of Carlisle, PA and Lucas Clayton Lake-Johnson, Shippensburg.

There are two grandchildren, Colton and Alexis.

There are three sisters and two brothers: Susan Hann, McConnellsburg, PA; Edward Saylor, Hustontown, PA; Melinda Regi, McConnellsburg, PA; Kathy Stevick, Fayetteville, PA; and Jamie Saylor, Marion, PA.

She was a member of the Knobsville Church of the Brethren, McConnellsburg, PA.

Having attended Shippensburg University, Mrs. Johnson earned an Associate Degree in Psychology and then worked as a social worker for Lutheran Services. She later worked at Yale Electric, Mechanicsburg, PA and was a monument salesperson in the Harrisburg area.

Mrs. Johnson enjoyed many things in her life. She loved art pastels, cooking and playing music. She loved the use of colors which was evidenced by the pride she had in the care and decoration of her home. Taught and influenced by her mother, she loved to cook. In early years, she sang solos in the high school chorus and continued on at county and district chorus. She sang with the Saylor Family Band which included her mom and dad, Eddie, Susie, Melinda, Kathy and Jamie and was known as an accomplished country western singer. She moved on to play the acoustic guitar and electric guitar and sing and play with her husband Ernest in various bands throughout the area.

A family person who enjoyed reunions, she loved her husband, sons, brothers and sisters and extended family.

Mrs. Johnson wrote and published a biography of her life.

Funeral services will be held at 2:00 PM, Sunday, July 17, 2016 at the M. R. Brown Funeral Home, 301 Pitt Street, Hustontown, PA with Pastor Chris Elliott officiating. Interment will be at Siloam Cemetery, Harrisonville, PA.

Friends may call at the funeral home from 6—9:00 PM on Saturday and one hour prior to the service on Sunday.
July 16, 2016
6:00 - 9:00 p.m.
Calling Hours
M. R. Brown Funeral Home
301 Pitt Street
Hustontown, PA 17229
Get Driving Directions
July 17, 2016
1:00 p.m.
Funeral Services
M. R. Brown Funeral Home
301 Pitt Street
Hustontown, PA 17229
Get Driving Directions
July 17, 2016

Interment
Siloam Cemetery

Harrisonville, PA
Share this Obituary:
Support the family of
Karen Johnson