LeRoy B. Hummel
April 4, 2017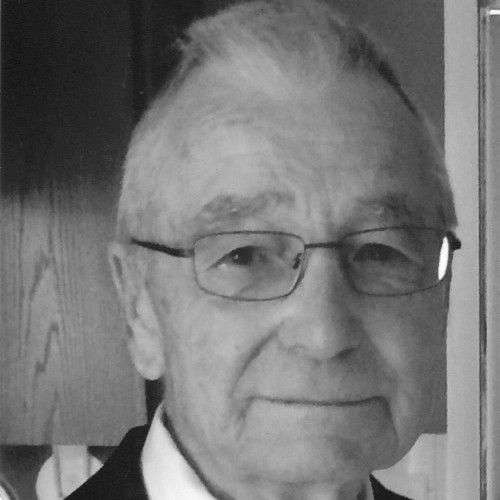 LeRoy B. Hummel passed away at home in Bohemia, Pa. on April 4, 2017. He was 87 years old.

Lee was born in 1929 in Benton Harbor, MI., the son of the late Lester Hummel and Velma (Shyne) Hummel. He was married to Kathleen Hummel for 44 years.

Born during the depression, Lee had a long and varied working career. He owned his own gas station in Constantine, MI. as well as being on the Auxiliary Police Dept. After selling the business, he was the School Bus Transportation Manager for the Constantine School District for many years. When he left the school district, he managed a dairy farm and worked for Brown Farm Implements in White Pigeon, MI.

He moved to Bohemia, Pa. in 1978 where he worked for Marshall Machinery in Indian Orchard, Pa. In addition he was Building Inspector for Lackawaxen Township, Pa. for many years. He ended his work experience as Maintenance Manager for Fawn Lake Forest Development. Lee was a hard worker, always finding something to keep him busy.

He spent years lovingly remodeling and updating a family home that is a joy to his family. He enjoyed hunting, snowmobiling, ice skating and teaching his grandchildren and great grandchildren how to fish.

He was a member and past president of Central Volunteer Fire Department in Bohemia, Pa.

Lee is survived by his wife Kathleen Hummel, his son Jim Hummel and his wife Karen of Constantine, MI, his daughter Joan Hummel of South Bend, IN, his step-daughters Kelly (Reed) Obermiller and her husband Kraig of Bohemia, Pa., Kim (Reed) Case and her husband Bill of Welcome Lake, Pa., his step-son Chad Reed-Watres and his partner Cathelijne Van Kemenade of Blackheath, Australia, 18 grandchildren and 26 great-grandchildren. He was pre-deceased by his two sons LeRoy Hummel, Jr. and David Hummel, his grandson, Richard Spencer, and his three brothers, Lester, Ernie, and Richard Hummel

The Hummel family would like to extend a special thanks to Dr. Shah and Karen Ann Quinlan Hospice for the great care they gave Lee.

A memorial service will be held at Grace Episcopal Church in Honesdale, Pa. on April 9, 2017 at 2:00 PM with the Rev. Edward Erb officiating.

In lieu of flowers, the family is asking that donations be made to Lacawac Sanctuary, 182 Sanctuary Road, Lake Ariel, Pa. 18436.

Arrangements are being handled by Stroyan Funeral Home, 405 W. Harford Street, Milford, Pa. 18337.


April 9, 2017
2:00 p.m.
Memorial Service
Grace Episcopal Church
87 Church Street
Honesdale, PA 18431
Get Driving Directions
Share this Obituary:
Support the family of
LeRoy Hummel