Cornelius Everett Hartsfield
August 16, 1961 - April 17, 2021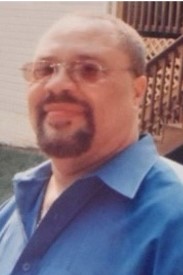 Cornelius Everett Hartsfield aka 'Big Reds"59 departed this life on April 17, 2021, at his residence. He was born August 16,1961. He was proceeded in death by his parents Mary L. Arnold and Thurston Hartsfield, godfathers Wert Coleman and Lloyd Allen who had a significant impact on his life. Along with his best friend Brian Allen Sr.
He received his education in DC Public Schools. Cornelius is a graduate of F. W. Ballou High School, Class of 1982. He was a hardcore Washington Football Team (Redskins) fan. He also accepted Christ at an early age.
He was employed with the DC Courthouse, Howard University Hospital, Metro Access, the Capital One Arena formerly the (Verizon Center) and several part-time jobs. He held many jobs and was a handworker. He enjoyed spending time with his family. He was a troop leader for the Boys Scout Troop #316 with scout masters Deacon Bowman and Warner Smith. Cornelius enjoyed listening to music, artists such as the O'Jays, Temptations, Stylistics and Gladys Knight were his favorites.
Cornelius leaves to cherish his memory; his sons Cornel Hartsfield (Courtney), Johnathan and Joshua Bailey, daughter Marissa Hartsfield, his twin brother Marcellus Hartsfield, sister Marita Harrison (James), granddaughters Caden and Carmen Hartsfield, nieces Tiffany, Tiera and Janai Harrison, great niece Kennedy Hobson. Godmothers Ola Coleman and Emilie Allen, five God sisters, and three God brothers, a host of relatives and friends among them, devoted friends, Alissa John, Arthur Jenkins, Dwayne Jenkins, Maurice McKinney, Wayne Allen, and the Garfield Community.
The Family has arranged for a Public Viewing followed by the Celebration of Life which has limited seating due to Covid-19 Restrictions
April 30, 2021
10am
Viewing
St. Thomas More Catholic Church
4275th Street SE
Washington, DC 20032
Get Driving Directions
Share this Obituary:
Support the family of
Cornelius Hartsfield