David R. Gutshall
September 23, 2016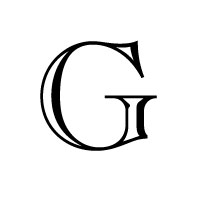 David Richard Gutshall, 71, Pogue Road, Orbisonia, PA died at 4:55 PM, Friday, September 23, 2016 at J.C. Blair Hospital, Huntingdon, PA.

Born April 1, 1945 at Orbisonia, he was the son of the late Vaughn R. and Virginia Mae (Hoffman) Gutshall. He was married to Sandra Lee Kocik on December 11, 1982. Mrs. Gutshall survives at home.

A brother Arnold Gutshall, Three Springs, PA and a sister Ella James, Rawlings, MD also survive. A sister Patricia Jenkins preceded in death.

Mr. Gutshall was retired from the utility construction industry.

Private graveside services will be held Tuesday, September 27, 2016 at the Orbisonia Cemetery with Rev. Waco Biser officiating. There will be no public viewing or visitation.

Memorial contributions may be made to the Huntingdon County Humane Society, 11371 School House Hollow Road, Huntingdon, PA 16652.

Arrangements are by the Martin R. Brown Funeral Home, Orbisonia, PA.


Share this Obituary:
Support the family of
David Gutshall