William J. Guillorn
May 21, 2016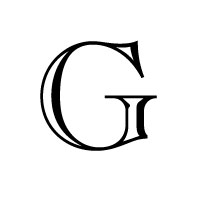 Beloved husband, brother, father, grandfather and great grandfather.

William J. (Bill) Guillorn, 95, of Stroudsburg, passed away Saturday, May 21, 2016 at Pocono Medical Center, East Stroudsburg.

Bill was born on Nov. 2, 1920 in DuPont, the son of the late Michael F. Guillorn and Elizabeth (Castner) Guillorn. He was married to Marian A. (Smith) Guillorn for almost 60 years when she passed away in 2011.

He is survived by his two sons, Gerard (Jerry) of Stanhope, NJ and Brian and his wife, Polly, of High Falls, NY, and two sons who preceeded him in death; eight grandchildren: Jason, Elizabeth, Martha, Andrea, Gregory, Kevin, Sally and Michelle; and four great-grandchildren: Carley, Sarah, Eli and William; his sister Catherine Casper of Avoca; and numerous nephews, nieces and cousins.

Bill graduated from East Stroudsburg College (now University) in 1947, with additional graduate work at Montclair State College (now University) and the University of Delaware. He taught high school upon graduation and coached a number of sports teams, including a Maryland state championship baseball team.

During World War II, Bill served with the Marines (1st Marine Parachute Regiment) in the South Pacific, where he earned 4 battle campaign ribbons.

He was a member of St. Luke's Church, Stroudsburg, PA; Life member of Knights of Columbus, having been a member since 1952; served as Grand Knight, Council 9832; past Faithful Navigator of 4th Degree; served in numerous State offices, most recently State Community Director; and recipient of "Four Chaplains" award.

Bill was a life member of Veterans of Foreign Wars; a member of the Association of Survivors World War II Parachute Units; life member of Marine Corp League Tri-State Gung-Ho Detachment 909, having served as Commandant for 7 years.

He retired in 1985 as Director of Marketing East Coast for AVCO (Textron). He also held positions as VP/General Manager of Piasecki Electronics, VP of Marketing for Maxson Electronics and a number of other positions.

Along with everything else, he was an avid golfer and fisherman.

A Mass of Christian Burial will be celebrated at St. Vincent DePaul Church, Milford, PA on May 25, 2016 at 11 AM with Rev. Paul Mullen officiating. Family will receive friends from 10 to 11 AM on May 25, 2016 at St. Vincent DePaul Church.

Memorial donations may be made to St. Jude Children's Research Hospital, Memphis TN; or St. Vincent de Paul Church, Milford PA.

Arrangements by Stroyan Funeral Home, 405 West Harford St., Milford, PA (www.stroyanfuneralhome.com).


May 25, 2016
10:00 a.m.
Visiting
St. Vincent DePaul Church
101 St. Vincent Drive
Milford, PA 18337
Get Driving Directions
May 25, 2016
11:00 a.m.
Mass
St. Vincent DePaul Church
101 St. Vincent Drive
Milford, PA 18337
Get Driving Directions
Share this Obituary:
Support the family of
William Guillorn