Shirley L. Gracey
December 14, 2018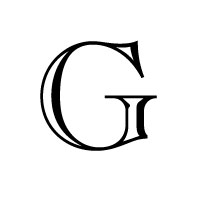 Shirley Lurene Gracey, 84, Hoover Road, Waterfall, PA died at 8:01 AM, Friday, December 14, 2018 at the Fulton County Medical Center, McConnellsburg, PA.

Born September 10, 1934 in Licking Creek Township, Fulton County, she was the daughter of the late Cletus and Zoe (Swope) Hann.

She was married to Edward D. Gracey on October 2, 1953 at Hancock, MD. Mr. Gracey preceded in death on August 18, 2015.

Mrs. Gracey is survived by a son, Edward W. Gracey and wife Kathy, McConnellsburg, PA and a daughter, Rosie M. Gracey, Buffalo, NY. A son James M. Gracey and a granddaughter Jennifer Gracey are deceased.

There are 5 grandchildren and 10 great grandchildren.

A sister Myreta Elvey and a brother Cloyd Hann both survive of Harrisonville, PA.

She is also survived by her beloved dog Sugarbear.

Mrs. Gracey attended Bethel Church of God, New Grenada, PA.

She retired from the Pennsylvania Turnpike Commission where she worked at the tourist information booth at Sideling Hill Plaza.

Mrs. Gracey was a member of the Saxton Chapter #161, Order of the Eastern Star where she was a Past Worthy Matron and a Golden Star member of 50 years.

The family extends special thanks to Deb DuVall, Sydney Heath and Kara Snyder for their help with Mrs. Gracey.

Funeral services will be held at 11:00 AM, Wednesday, December 19, 2018 at the M. R. Brown Funeral Hone, 301 Pitt Street, Hustontown, PA with Pastor Richard Fluke officiating. Interment will be at Center Cemetery, Waterfall, PA. Friends may call at the funeral home one hour prior to the service on Wednesday.

Saxton Chapter O. E.S. will conduct a memorial service at the beginning of the funeral service on Wednesday.



December 19, 2018
10:00 a.m.
Visiting
M. R. Brown Funeral Home
301 Pitt Street
Hustontown, PA 17229
Get Driving Directions
December 19, 2018
11:00 a.m.
Funeral Services
M. R. Brown Funeral Home
301 Pitt Street
Hustontown, PA 17229
Get Driving Directions
December 19, 2018

Interment
Center Cemetery

Waterfall, PA
Share this Obituary:
Support the family of
Shirley Gracey