Kathlene L. Gracey
January 16, 2018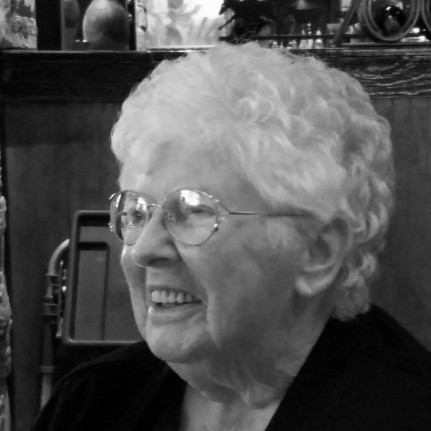 Kathlene Louise "Kitty" Gracey, 89, formerly of Blacks Mountain Road, Waterfall, PA died at 3:55 PM, Tuesday, January 16, 2018 at the Fulton County Medical Center, McConnellsburg, PA.

Born May 22, 1928 at Orbisonia, PA, she was the daughter of the late Elva J. and Carrie (Madden) Brown. She was married to Kenneth Max Gracey on March 14, 1947. Mr. Gracey preceded in death on June 8, 2014

Mrs. Gracey is survived by four children: Bonita and husband Ronald Suders and Sandra and husband Roger W. Strait , both of McConnellsburg, PA; Barbara and husband Harold J. Lowery, Bellevue, NE; and Kenneth Eric Gracey and wife Katherine, Mercersburg, PA.

There are eight grandchildren: Michael Suders, Stacey Williams, Barbara Breaux, Lori Mellott, Jennifer Lowery, Kenneth A. Gracey, Travis Gracey and Joshua Strait.
A grandson Darren Suders is deceased.

Twenty four great grandchildren survive with one deceased.

Five sisters, Melva Ward, Irene Snyder, Margaret McGee, Alberta Gladfelter, and Gladys Cohenour and a brother Elva Deweese 'Pete' Brown are deceased. A half sister Edna Cole also preceded in death.

In her early years, Mrs. Gracey worked as a seamstress. Her passions in life were her family, gardening, preserving the fruits and vegetables she raised, and baking. She also enjoyed yearly camping trips with her family.

Funeral services will be held at 11:00 AM, Saturday, January 20, 2018 at the M. R. Brown Funeral Home, 301 Pitt Street, Hustontown, PA with Pastor Richard Bernhard officiating. Interment will be at Center Cemetery, Waterfall, PA. Friends may call at the funeral home from 6—8:00 PM on Friday and one hour prior to the service on Saturday.

Memorial contributions may be made to the Center United Methodist Church,
3195 Doran Road, Three Springs, PA 17264.



January 19, 2018
6:00 - 8:00 p.m.
Calling Hours
M. R. Brown Funeral Home
301 Pitt Street
Hustontown, PA 17229
Get Driving Directions
January 20, 2018
10:00 a.m.
Funeral Services
M. R. Brown Funeral Home
301 Pitt Street
Hustontown, PA 17229
Get Driving Directions
January 20, 2018

Interment
Center Cemetery

Waterfall, PA
Share this Obituary:
Support the family of
Kathlene Gracey