James R. Gilbert
August 12, 2016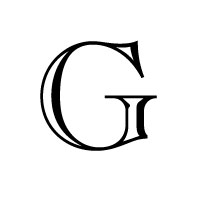 James Russell Gilbert, 74, Waterfall, PA died at 4:55 AM, Friday, August 12, 2016 at his home.

Born October 30, 1941 at Sadsbury, Lancaster County, PA, he was the son of the late Marcus and Harriet (Lovette) Gilbert. He was married to Margaret Joanne Swope on September 1, 1961. Mrs. Gilbert survives at home.

There are six children: Tamera Fischer and husband Dwight, and Raymond Gilbert, both of Waterfall, PA; Pamela Yohn and husband Daniel, Hustontown, PA; Shelley Gilbert and companion Jim Lynch, Shippensburg, PA; Christina
Gilbert-Ford, Loysburg, PA; and Michael Gilbert and wife Michell, Wells Tannery, PA.

There are 10 grandchildren and 12 great grandchildren.

A son James Gilbert, Jr. , three grandchildren, Shauntel, Cody and Skye and a great grandson, Connor preceded in death.

A brother John Gilbert, Sr., Walderbay, Maine and a sister Harriet Marshall, Mohnton, PA also survive. Three brothers and one sister are deceased.

In earlier years, Mr. Gilbert worked for a fencing company. He later was
self-employed at Gilbert's Auto and Body Shop, Waterfall, PA.

He served from 1957-1961 with the US Army spending two years in Berlin, Germany.

Funeral services will be held at 11:00 AM, Tuesday, August 16, 2016 at the M. R. Brown Funeral Home, Hustontown, PA with Pastor Dean Thomas officiating. Interment will be at Center Cemetery, Waterfall, PA. Friends may call at the funeral home from 6—8:00 PM on Monday and one hour prior to the service on Tuesday.
August 15, 2016
6:00 - 8:00 p.m.
Calling Hours
M. R. Brown Funeral Home
301 Pitt Street
Hustontown, PA 17229
Get Driving Directions
August 16, 2016
10:00 a.m.
Funeral Services
M. R. Brown Funeral Home
301 Pitt Street
Hustontown, PA 17229
Get Driving Directions
August 16, 2016

Interment
Center Cemetery

Waterfall, PA 16689
Share this Obituary:
Support the family of
James Gilbert