Elwood G. Gallagher
October 1, 2018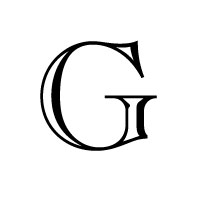 Elwood Glenn Gallagher, 85, Grist Mill Road, Burnt Cabins, PA died at 12:22 AM, Monday, October 1, 2018 at the Shippensburg Healthcare Center.

Born February 26, 1933 at Burnt Cabins, he was preceded in death by his mother Murial Marie (Gallagher) Downes and stepfather Marcus Downes.

He was married to Lynda Joane North who preceded in death on February 4, 1980.

Two children, Star Ann Gallagher and Amy Jo Gallagher, both survive of Burnt Cabins.

A brother Robert Downes survives of McConnellsburg, PA. A sister Delores Boyer is deceased.

He was of the Methodist Faith.

In his earlier years, Mr. Gallagher was a side boom operator working on pipeline construction. He was a member of the International Union of Operating Engineers, Local #66, Monroeville, PA. Since 1963, he owned and operated the Burnt Cabins Hotel.

He was a US Army veteran serving in the Korean War. He was a member of the American Legion and the Veterans of Foreign Wars, both of McConnellsburg, PA. He also was a member of numerous clubs and social organizations in Fulton and Franklin counties.

Mr. Gallagher was a member of Mt. Zion Lodge #774 Free and Accepted Masons, McConnellsburg, Harrisburg Consistory, and Jaffa Shrine, Altoona, PA.

Funeral services will be held at 11:00 AM, Thursday, October 4, 2018 at the Martin R. Brown Funeral Home, 565 Ridgley Street, Orbisonia, PA with Rev. David Ford officiating. Interment will be at Haven Rest Memorial Park, Shirleysburg, PA. Friends may call at the funeral home from 6—8:00 PM on Wednesday and one hour prior to the service on Thursday.

Mt. Zion Lodge will conduct a Masonic funeral service at 7:45 PM Wednesday evening at the funeral home.

The Fulton Honor Guard will provide military honors at the cemetery on Thursday.





October 3, 2018
6:00 - 8:00 p.m.
Calling Hours
Martin R. Brown Funeral Home
565 Ridgley Street
Orbisonia, PA 17243
Get Driving Directions
October 4, 2018
10:00 a.m.
Funeral Services
Martin R. Brown Funeral Home
565 Ridgley Street
Orbisonia, PA 17243
Get Driving Directions
October 4, 2018

Interment
Haven Rest Memorial Park

Shirleysburg, PA
Share this Obituary:
Support the family of
Elwood Gallagher