James R. Gabrell
October 30, 2016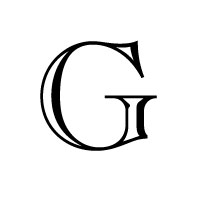 James R. Gabrell of Milford, PA, formerly of North Babylon, NY passed away on October 30, 2016 at home surrounded by his family. James served his country with the U. S. Navy, serving on the U.S.S. Enterprise during the Vietnam War. He was a retired conductor for the Long Island Rail Road. He was lovingly known as Robin, Daddy, Poppa, Old Man and Jimmy by his friends and family and will be missed by all.

The son of the late Joel W. and Mary (Mosscrop) Gabrell, he was born on August 16, 1948 in Atlanta, GA. He was married to the love of his life, Camille (Basso) for 44 years.

Survivors include his wife, Camille; daughters, Erin Kloetzer and husband Bennett of Milford, PA, Kerry Stine and husband Brian of Lake Ariel, PA, Jamie Gabrell and Rich Pilkington of Milford, PA and Katie O'Shea and husband Casey of Charleston, SC; grandchildren, Ariel, Andrew, James and Colin Stine, Liam Hermida, Brian and Grace Kloetzer and arriving this January, Emilia O'Shea and his loyal dog, Ralph. His siblings Gene, Cliff, Lori, Gail and Tom; his stepmother Marcelle, his brothers and sisters-in law, many nieces and nephews, cousins and friends. He was predeceased by his daughter Danielle Renee.

The family will be receiving friends on November 4, 2016 from 2 to 4 PM at Stroyan Funeral Home, 405 W. Harford St., Milford, PA. A Funeral Service will be held at the Stroyan Funeral Home at 4 PM with the Reverend Paul Mullen officiating.

Cremation took place at the convenience of the family.

Memorial donations may be made to St. Vincent dePaul Church, 101 St. Vincent Dr., Milford, PA 18337.


November 4, 2016
2:00 - 4:00 p.m.
Visiting
Stroyan Funeral Home
405 W. Harford Street
Milford, PA 18337
Get Driving Directions
November 4, 2016
4:00 p.m.
Funeral Service
Stroyan Funeral Home
405 W. Harford Street
Milford, PA 18337
Get Driving Directions
Share this Obituary:
Support the family of
James Gabrell